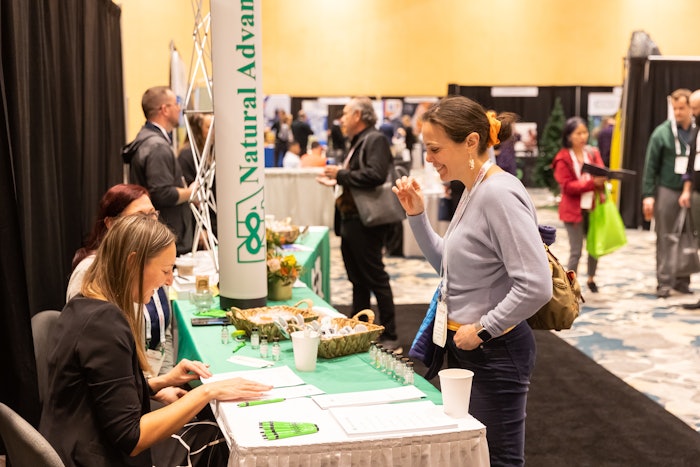 Peter Wynn Thompson
It is time to talk about all things flavor! Flavorcon 2023 is right around the corner. Scheduled for November 8-9 in Cincinnati, Ohio, at the Duke Energy Convention Center, attendees can expect conference sessions aimed at investing in Flavor's Fruitful Future. Not to mention a bustling expo hall showcasing the latest ingredients, technologies and products the industry has to offer.
Are you ready for this action-packed event? There are also events scheduled on November 7. You can arrive in Cincinnati early to partake in the Flavorist Master Class hosted by "Flavor Reports" column moderator Cyndie Lipka (Bell Flavors & Fragrances) and "Flavor Bites" columnist John Wright. Not to mention a karaoke networking event at Tokyo Kitty hosted by Women in Flavor and Fragrance Commerce.
Don't have your ticket yet? No sweat, registration is still open. Visit www.flavorcon.com to secure your spot.
Just in case you've missed our announcements regarding the session line-up, here's a quick recap of what's on the menu at this year's event. Many of this year's speakers plan to present with samples, so be sure to prep your palate. Visit www.flavorcon.com to view all speaker bios and session details.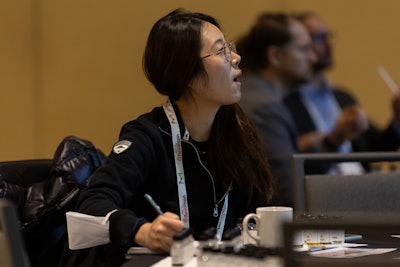 Wednesday, November 8
• "Mouthfeel: The Next Frontier in Flavor Perception" with senior research fellow at Monell Chemical Senses Center, Linda Flammer, Ph.D.
• "Filtering Flavors – The Back to Basics for Achieving Sustainability in Your Process" with technical specialist, Global Technical Services, Food & Beverage at Pall Corporation, Marina Ferreira.
• "How to Apply Taste and Smell Neuroscience to Create Taste Modulators" with CEO at W2O Food Innovation, Alex Woo.
• "The Current State of Flavor Creation and How We Can Improve It" with CEO at Intellex, Jason McCaw, alongside scientist, inventor and business owner at Fields of Gold Consulting LLC, Steve Leusner.
• "New Upcycling Technology Results in Stable Supply of Circular Fatty Acids" with the commercial manager at ChainCraft, Jeroen van Dorp.
• "The Harmony of Taste from the 18th Century Perspective" with principal flavorist at McCormick + Company Inc., Sam Tharpe.
• "Dry Rubs and Modern BBQ Flavors" author, expert judge, BBQ Hall of Famer, Ray Lampe, aka Dr. BBQ.
• "Best Practices for Mentoring Flavor Chemists" with moderator Marie Wright (ADM) and panelists Katie Crowley (ADM), Richard Dandrea (Robertet) and Alpa Roman (Lucta).
"The Trick to Dealcoholizing Wine Without Compromising Flavor" with flavor chemist at Surely Wines, Michael Colangelo.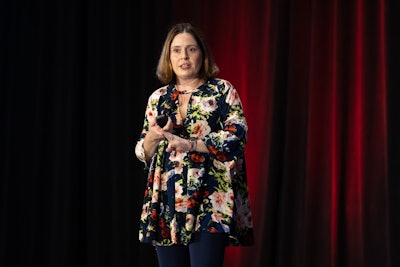 Thursday, November 9
• "Plant-based Market Trends in the Food Industry" with senior research analyst at Euromonitor, Miri Eliyahu, Ph.D..
• "Trending Ingredients and Flavors in the Snack Market" with co-founder and CEO at Spate, Olivier Zimmer.
• "Formulating for Sports Nutrition and Dietary Supplements" with lead R&D technician at Catalyst Nutraceuticals, Felicite Woods.
• "Evolving Trends and Consumer Demands in The Ice Cream Market" with director of Research and Development John Bloch.
• "Confessions of a Former Sensory Scientist" with senior innovation manager at Kroger, Natalie Taake.
• "How to Brew: Empowering Flavorists" with brewmaster and certified cicerone Stephen Rich.
Visit www.flavorcon.com to save your seat! Attendees can also purchase tickets the day of the event at the door.