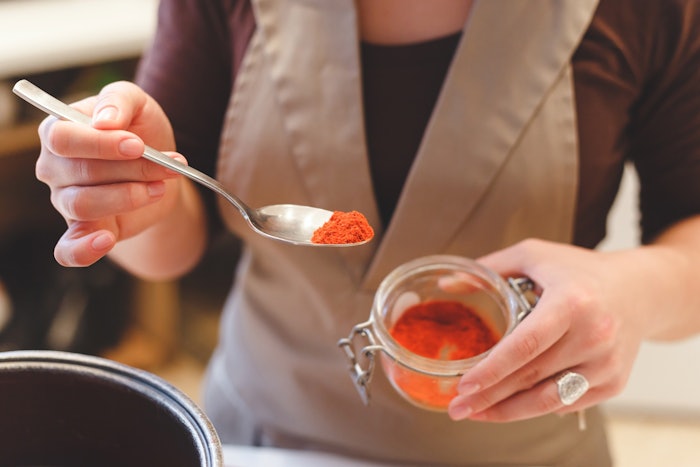 Have you registered yet for Flavorcon 2023? Be sure to reserve your seat ASAP to receive the best rates for the two-day conference (November 8-9) and expo hall event by visiting www.flavorcon.com. There's also still time to register for the Flavorist Master Class hosted by "Flavor Bites" columnist John Wright and "Flavor Reports" columnist Cyndie Lipka. New to Flavorcon, this first-come first-served pre-Flavorcon session is designed to take attendees on a guided tour through a lineup of organoleptic materials on November 7, 2023.
Flavor Development Tools
How can we improve upon flavor creation? Scientist and inventor Steve Leusner teams up with Intellex CEO Jason McCaw for their session, "The Current State of Flavor Creation and How We Can Improve It," to discuss the creation process from development to testing. Audience members come away with an understanding of:
The origins of flavor chemistry
Review of the current trial & error flavor development process
Replacing trial and error flavor development with directed processes
The basic tenets of creating a flavor with definable liking scores, costs and lowest number of chemicals
Increasing speed to market, flavor hit rate and profitability
Time to Harmonize
McCormick principal flavorist Sam Tharpe will take the stage for his session, "The Harmony of Taste from the 18th Century Perspective," to discuss the importance of harmony in flavor formulation with multi-sensorial samplings.
Join Tharpe on this journey back in time to the 18th century as he explores the harmonization of music, taste and flavors.
Based in Hunt Valley, Maryland, Tharpe develops harmonized flavors for the beverage industry. He currently serves on the Board of Directors of the Science History Institute located in Philadelphia, Pennsylvania representing the Society of Flavor Chemists.
Sample the Latest
Imagine the possibilities while exploring the Flavorcon expo! Immerse yourself in a world of flavors, aromas, and innovations while you engage with industry leaders, sample the latest in ingredients and flavors and stay ahead of market trends. Join us to identify new suppliers, partners and service providers at Flavorcon for a flavorful experience like no other!
Planning Ahead
Once you secure your ticket to Flavorcon 2023, be sure to also mark your calendar for the Women in Flavor and Fragrance Commerce (WFFC) Tokyo Kitty event scheduled for the evening of November 7 as a pre-Flavorcon networking event. Registration information for the event can be found at www.wffc.org.