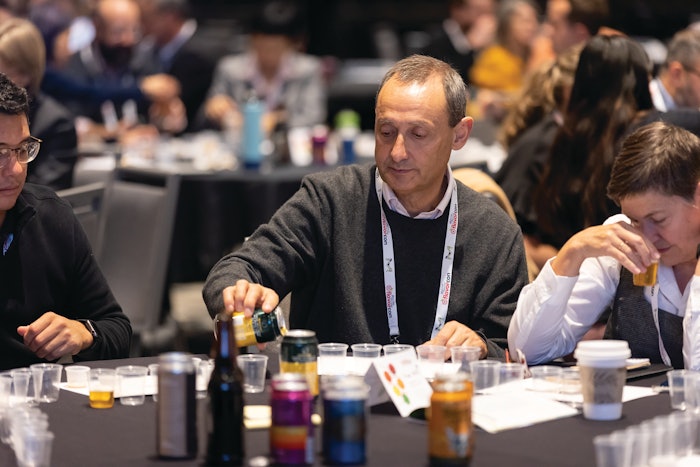 We are five months away from the return of Flavorcon to Cincinnati, OH. Scheduled for November 8-9, 2023, within the Duke Energy Convention Center, Flavorcon 2023 is set to host a new lineup of sessions dedicated to the latest innovations, trends and insights in flavor.
With growth in consumer demand for low-to-no alcohol options as well as an interest in innovative flavors in ready-to-drink beverages, Perfumer & Flavorist+ tapped two boozy experts to take the stage.
Buzz on Brewing
Certified cicerone and all-around beer enthusiast, Stephen Rich will return to the Flavorcon stage for his session, "How to Brew: Empowering Flavorists." This session will provide flavorists and flavor scientists with the basic formulation and process steps in brewing, and the general impact on flavor and aroma to better approach flavor innovation from a brewing-specific application. Attendees will get to sip on a variety of non-flavored beers, each providing a different example of five primary flavor components in beer: malt, hops, yeast, carbonation and intensity.
For the entire article, visit Perfumer & Flavorist+'s June 2023 issue.