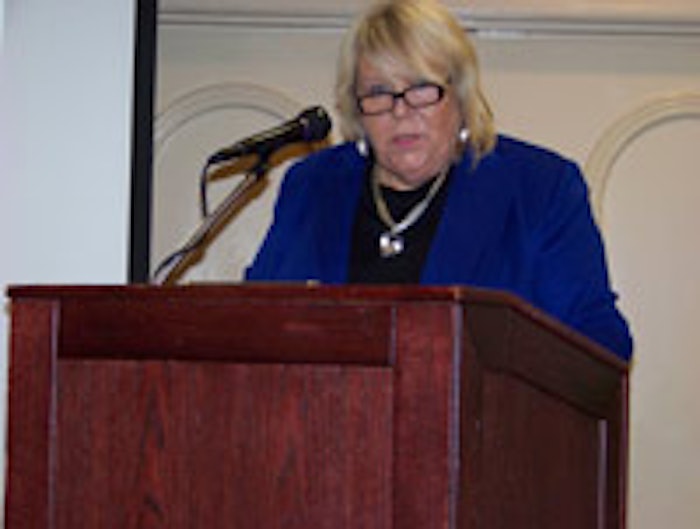 More in event coverage.  Look for exclusive photos in the March issue of Perfumer & Flavorist magazine.
At the joint meeting of the Society of Flavor Chemists and Chemical Sources Association, Katrina Neale (Global Essence) provided an overview of Italian citrus, from Alexander the Great's introduction of the fruit to the Mediterranean basin to contemporary production. Neale discussed production in the Calabrian growing region, which has limited production due to geographic realities. Among the distributed samples, all expressed, bitter orange was strong, floral and long-lasting; blood orange was almost tangerinelike, fruity, clean and sweet, with a hint of a strawberry note; cedrat was described as clean, with an "elegant" lemon note; lemon possessed a zesty, sharp top note; green mandarin, which has a rare carryover supply due to the downturn in the fine fragrance market, was leafy.
Next, Subir Chakraborty (Chemo Dynamics) discussed his company's synthetic flavor ingredient manufacturing capabilities. John Leffingwell followed with a presentation of his 2010 FlavorBase, featuring additional materials, a translated list of Japanese materials and more. Finally, during the event's dinner, Devin Petersen (University of Minnesota) discussed the thermal generation of flavors, particularly in chewing gum.