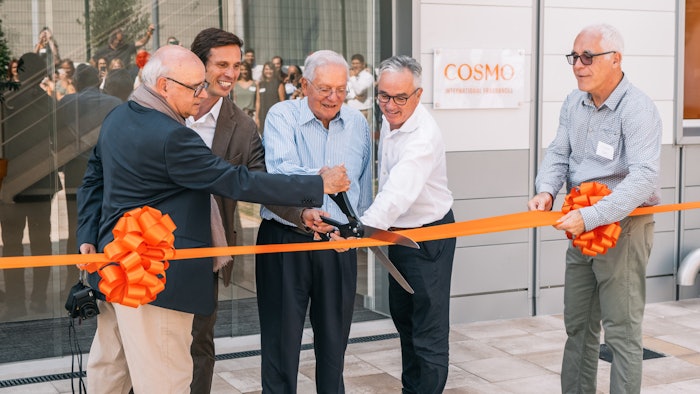 C/O Cosmo International Fragrances
Cosmo International Fragrances has inaugurated its latest fragrance manufacturing plant, expanded to more than 7,000 square meters. The company invested 10 million euros in its factory to quadruple its production capacity in all the categories with a 75% automation rate. All production, mixing, packaging, quality control and shipping will take place in these new buildings.
Related: Cosmo International Fragrances Unveils Revamped Brand Identity
This investment is designed to enable the fragrance house to meet the challenges linked to its growth and support its customers with shorter delivery times, regardless of product type and the volumes ordered.
The newly installed robotic compounding preparation system is designed to use several dosing robots that work independently but simultaneously to increase productivity.
The manufacturing plant is designed with solar panel installation on the roof, charging stations for electric vehicles, a waste industrial water collection system and a sustainable garden that is said to preserve the Catalonia region's biodiversity.