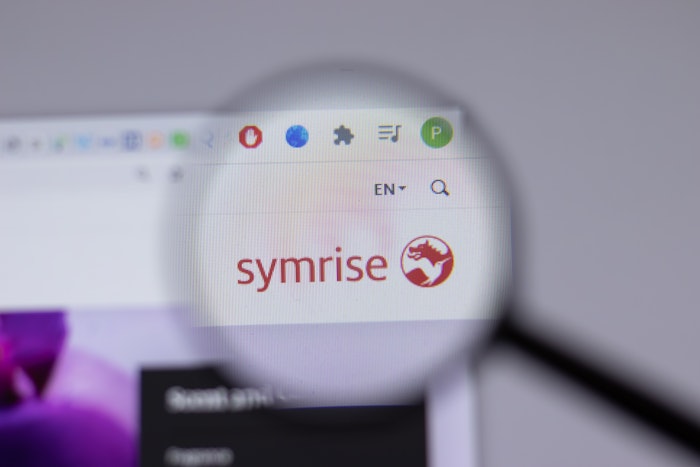 Symrise has released its report for the first quarter of 2022. Symrise benefited from the ongoing high demand and positive portfolio and currency translation effects, increasing its sales in reporting currency by 14.9% to €1,090.6 million (Q1 2021: €949.6 million).
Related: Symrise Debuts Diana Food Portfolio Brand of Natural Health Actives
Highlights of the report include:
Scent & Care, the fragrances, perfumery applications and cosmetic ingredients business, generated sales of €419.3 million and grew by 12.4% (Q1 2021: €373.2 million) year-on-year. Sales increased organically by 4.9%.
The luxury segment saw a steady recovery in the past months; fine fragrances application posted growth in the double-digit percentage range on a year-on-year basis; consumer fragrances was lower than in the previous year.
The aroma molecules division increased sales organically in the single-digit percentage range; the cosmetic ingredients division developed very positively during the first quarter of the current year with organic percentage growth in the double-digit range.
The Taste, Nutrition & Health segment, which comprises all activities relating to taste solutions for food and beverages, pet food and health solutions, increased sales by 16.5% to €671.3 million (Q1 2021: €576.4 million). Organic growth reached 10.5%.
In the food and beverage division, newly reinvigorated leisure activities and increasing out-of-home consumption led to high demand for applications in beverages and savory products.
The pet food division continued its high double-digit percentage growth unabated, with all regions contributing to this result.
Symrise is targeting a compound annual growth rate (CAGR) of 5% to 7%.
Profitability is projected to be maintained at a high level for 2022 with an EBITDA margin of around 21%.
Heinz-Jürgen Bertram, Ph.D., chief executive officer of Symrise AG, said, "At the start of the year, Symrise has seamlessly continued the positive business trajectory of the prior year. The ordering behavior of our customers clearly indicates that consumers have once again become more active with the reduction of many Coronavirus restrictions. This applies to travel and to areas like gastronomy and leisure. As a result, demand has increased for application areas such as sun protection and fine fragrances, as well as beverages and culinary products. As the year progresses, we will see an increased level of volatility in the business environment due to the war in Ukraine and the ongoing battle against the pandemic. Nevertheless, we expect reliable demand and are convinced that we are well positioned for the coming months. We are consistently implementing our growth initiatives and continue to target organic sales growth of 5 to 7 % with an expected EBITDA margin of around 21 % for the current fiscal year."