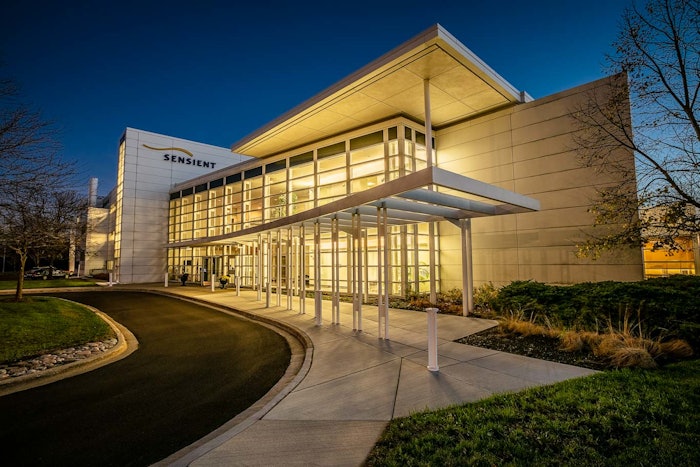 Sensient Technologies comes to the 2023 Leaders & Newsmakers issue with another year of strong growth driven by the continued success of both current and new product lines.
This year's strides include a new customer and innovation lab that will fuel collaborative research and development; and, notably, the surpassing of its 2025 sustainability goals—and its immediate pivot to setting bold new benchmarks to reach by 2030, if not before.
All this is possible due to Sensient's long-standing commitment to operating in a legal, ethical and responsible manner, with a strong emphasis on corporate responsibility and fostering sustainable business practices. Sensient views sustainable business practices as an essential aspect of long-term economic health and core values, and it expects each employee to actively contribute to the company's efforts.
Company leadership remains dedicated to considering the effects of its actions on shareholders, as well as its employees, suppliers, customers and the communities in which it operates. While nothing is possible without solid financial performance, consideration for all Sensient's stakeholders remains essential to business practices.
Sensient CEO Paul Manning speaks to Sensient's remarkably successful 2022 in the face of supply chain and other challenges and how Sensient integrates its diverse global operations to meet client needs in any market.
To read the entire interview with Sensient, visit the 2023 Leaders and Newsmakers issue.