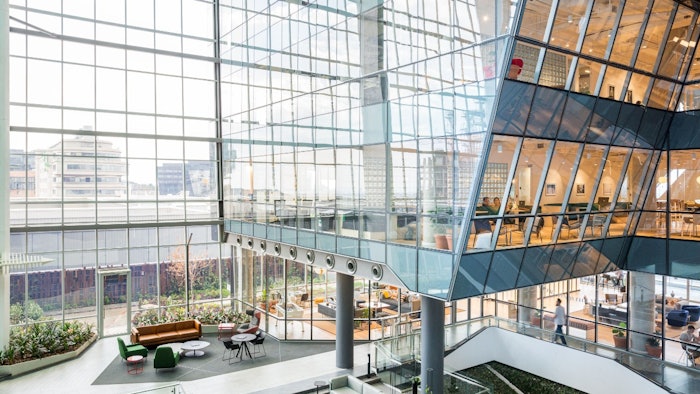 C/O ARGEVILLE
Over the last month, headlines have been bursting with news of F&F development plants either breaking ground or debuting across the world. From fragrance production centers to citrus innovation plants, here are the latest updates in the expanding world of flavor and fragrance:
In addition to its focus on process and financial modeling, as well as business intelligence and business development, the new center's portfolio is designed to allow the addition of human nutrition research and development, wet chemistry, sensory science, data science, computational fluid dynamics and customer interface and applications.
Location: University of Illinois Research Park, USA
Located in the center of the European beet-producing basin, Afyren Neoxy has been able to commit to respecting short supply chains through a contract that provides for the delivery of coproducts from sugar-beet crops located within a maximum radius of a few hundred kilometers from the factory.
Location: Carling Saint-Avold (Grand Est, Moselle, France)
The center is said to be part of the company's plan to strengthen its international development and consolidate its presence in strategic commercial areas. The aim is also to get closer to its regional customers, with whom it has worked for over 20 years on a cross-category product offer (fragrances, personal care, air care).
Location: Johannesburg, South Africa
The company invested 10 million euros in its factory to quadruple its production capacity in all the categories with a 75% automation rate. All production, mixing, packaging, quality control and shipping will take place in these new buildings.
Location: Spain
The new campus in Geneva is located across the two communes of Satigny and La Plaine. The combined surface area equals 225,000m², and houses 132,000m² of infrastructure in total, including 22,000m² of new facilities. Firmenich Geneva includes three production plants with adjacent lab capabilities for Perfumery, Taste & Beyond and Ingredients creation; a logistics hub and automated warehouse; an R&D biotech pilot plant; and a pavilion for work and social gatherings.
Location: Geneva, Switzerland
The nearly 30,000-square-foot building is designed to support global citrus research and development and will include sensory and experience venues, research labs, processing, analytical departments, a fully equipped citrus garden, and amenities for hosting customers and partners. The building is designed, engineered and constructed by Ryan Companies and is slated for completion in late 2023.
Location: Lakeland, Florida, USA
 The center features more than 10 creation, design and analytical laboratories, a collaboration studio, and culinary and demo kitchens. The center is designed to provide customers with full sensory capabilities to support each stage of the process, from ideation through commercialization
Location: Singapore
The Cikampek plant will focus on producing infant and pharmaceutical grade (IPG) flavors. The facility is also equipped with an in-house quality control and microbiology laboratory, which is currently undergoing ISO 17025 accreditation.
Location: Cikampek, Indonesia