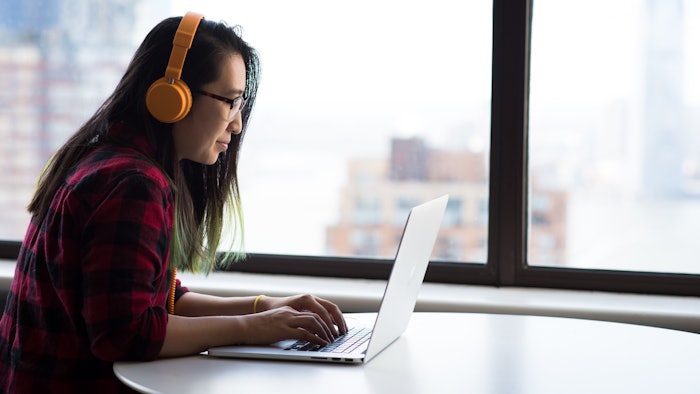 PEXELS
Have you tuned in to one of Perfumer & Flavorist+'s podcasts yet? From flavor and fragrance, company milestones, biotechnology and more, here's a roundup for recent podcasts, videocasts and upcoming webcasts:
Fragrance curator, Mark Knitowski, connects with managing editor, Jenna Rimensnyder, on the somewhat controversial topic of synthetics. Why has that ingredient market been given a bad rap? Knitowski discusses the benefits and the confusion around the subject.
In this sponsored podcast, Perfumer & Flavorist+'s managing editor, Jenna Rimensnyder, connects with IFF's RE-MASTER CITRUS™ innovation flavorist, Natalie Mordt-Sullivan, to discuss the usage and versatility of  IFF NEO™. 
Perfumer & Flavorist+ reached out to Scent Beauty's CEO, Stephen Mormoris, to set up a one-on-one call to get the juice on all of the excitement of recent and upcoming fragrance launches, celebrity collaborations and much more. Buckle up for an exciting podcast! 
Initech CEO Rich DiBernardo shares best practices and solutions in this sponsored videocast.
Trendincite LLC owner and P&F+'s guest columnist, Amy Marks-McGee, discusses what's new, now and next for the candles and air care marketspace, what consumers are looking for from brands and more.
Symrise perfumer, Nathalie Benareau discusses her fragrance journey, sustainable fragrance formulation and more. 
In this podcast, managing editor, Jenna Rimensnyder, was able to squeeze into Wilson-Brown's action-packed schedule to see what she's been up to since WPC, future plans for the institute as well as carved out some time to hear how she made her way to the fragrance industry.
Flavorcon Series: 
Bell Flavors & Fragrances principal flavorist and monthly columnist, Cyndie Lipka, discusses her upcoming Flavorcon session alongside William van Dongen of VCF Online, "Food Pairing and Beyond: Matching Flavor Profiles Using Big Data Analysis."
At Flavorcon 2022, John Wright is set to take the stage with Marie Wright (ADM) to discuss "The Mystique Behind Neglected & Noble Naturals." But before he gets on stage, managing editor, Jenna Rimensnyder, connected with the independent flavorist to discuss his session and what he's been up to in the flavor realm.
Flavorcon 2022 speaker and beer expert, Stephen Rich, connects with managing editor, Jenna Rimensnyder, to discuss his upcoming session, what it means to be a "beer expert" and what he's looking forward to most about the upcoming two-day event.
Upcoming: 
This sponsored webcast by Symrise, guides listeners through a discovering tour of selected Symrise Special Flavor Ingredients with focus on savory applications on plant-based food products. In addition, Symrise will show attendees their Tropical Secrets at their best. The webcast is accompanied by smelling sticks to discover the taste candidates Methyl Thiobutylformate the company's new product launch 2022, Methylpropyl Oxathiane, Passifloran and Thiohexanole. Mark your calendar for Wednesday, November 16, 2022, at 9 am CST. Register ASAP.
Want to know everything going on in flavor & fragrance? Sign up for P&F+'s newsletter. You can also follow along on Instagram and LinkedIn.