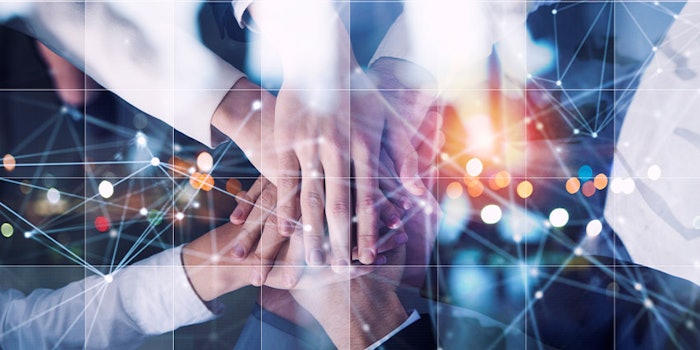 International Flavors & Fragrances (IFF) has announced Rustom Jilla will be succeeding chief financial officer Richard O'Leary effective January 20, as O'Leary has been appointed IFF's EVP integration officer of the joint integration office following the recent acquisition of DuPont's nutrition and biosciences (N&B) business.
O'Leary will remain a member IFF's executive committee and will continue to be based in New York. He will work with Jilla to ensure a smooth transition into the CFO role, and both will work in collaboration to execute the companies' merger integration roadmap.
Previously: IFF and Kerry Group Negotiat for DuPont Nutrition Business
In his new role, O'Leary will oversee the company's strategic planning efforts to integrate N&B with IFF, with the goal of closing the merger by Q1 2021. As part of the merger, the combined entity expects to realize cost synergies of about $300 million on a run-rate basis by the end of the third year post-closing and has targeted more than $400 million in run-rate synergies.
Previously: IFF Expands Tastepoint Bluprint
Jilla, who has more than 30 years of financial management experience with public and private companies, has held several CFO roles throughout his career. He currently serves as the executive vice president and CFO of MSC Industrial Supply Co. and previously served as CFO for Dematic Group, leaving him with global experience in driving transformational change across organizations and delivering on commitments. Jilla also previously served as CFO of Ansell Limited.
In addition to this appointment, Jilla will also become a member of IFF's executive committee and will be based at the company's headquarters in New York. Jilla received an MBA in finance and corporate policy and management from the Wharton School of Business at the University of Pennsylvania and a bachelor's degree in commerce from the University of Sri Jayewardenepura in Sri Lanka. He is also a chartered accountant (Sri Lanka) and a chartered management accountant (United Kingdom).
Related: IFF Chairman and CEO to be Honored byu The Hebrew Home at Riverdale
"Rich is an integral member of IFF management and has been at the core of our transformative combination with DuPont N&B," said Andreas Fibig, chairman and CEO of IFF. "His deep institutional knowledge, insights and perspectives – both financially and strategically – will be enormously valuable as he takes on his new role leading our integration team. His appointment represents the clear first step in the planning process to bring IFF together with N&B and ultimately bring this combination to life."
Fibig added, "I am delighted that [Jilla] will be joining our team at such an important moment for IFF. He brings a strong track record of operational and financial leadership across several international markets, with significant experience in managing global finance teams, developing strategy, driving efficiency initiatives and completing acquisitions. I am confident we will benefit from his significant expertise as a long-standing public CFO as we begin our next phase of growth and execute our combination with N&B."
"I am thrilled to be joining the talented and creative team at IFF, especially during such a transformational time for the company," Jilla said. "It's a privilege to join an organization with such a purpose-driven culture and commitment to excellence. I look forward to working with [O'Leary] on a seamless transition and to collaborating with [Fibig] and the entire IFF team to accelerate our vision and redefine our industry together with N&B."
"I join [Fibig] in welcoming [Jilla] to the IFF family," O'Leary said. "He is a very talented leader who will play an instrumental role in this next chapter for IFF. I am grateful for [Fibig] and the board for trusting me to lead IFF's team in integrating our transformative combination with N&B. Our future is bright and with our strategic pathway toward integration already in motion, we will soon be able to deliver on the promise of this combination for our customers, our employees and our shareholders."