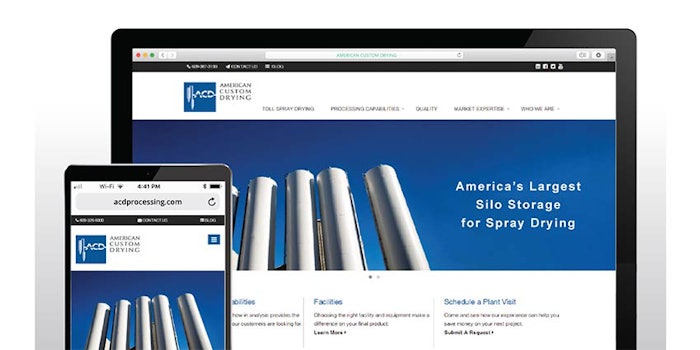 American Custom Drying has launched its updated website.
The site features improved navigation, an overview of processing capabilities and the ability to schedule a plant tour and set up free consultation.
American Custom Drying specializes in spray drying manufacturing, working with customers to ensure all processing parameters are identified so that they may transform liquid ingredients into free flowing, shelf-stable powders. The company's market expertise includes food ingredients such as enzymes, proteins, preservatives and hydrocolloids, as well as heat-processing ingredients such as flavors, cosmetics, personal care and soft chemicals.