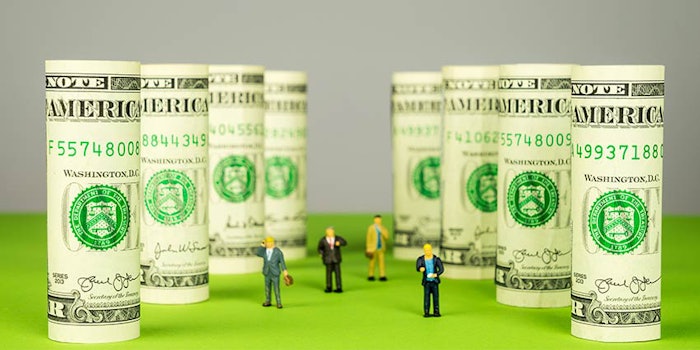 International Flavors & Fragrances Inc. (IFF) presented Vision 2021 at its 2019 Investor Day.
Following the company's successful implementation of Vision 2020 and its acquisition of Frutarom, IFF has launched a new strategy to drive top- and bottom-line goals. Vision 2021 has four pillars, consisting of:
Unlocking growth opportunities—Such as capitalizing on its expanded product portfolio, broader customer base and extensive geographic presence, as well as cross-selling and integrating solutions that are expected to deliver $100 million in sales between 2019-2021
Driving Innovation—By investing in high-growth, high-return platforms and continuing to drive its R&D pipeline and accelerate long-term growth
Managing the portfolio—Focusing on optimizing its portfolio and maximizing value creation
Accelerating business transformation—Via successfully integrating Frutarom while delivering $145 million of synergy targets and achieving productivity gains across the base business
Related: IFF Reports Q1 2019 Financial Results
"Our Vision 2021 strategy has been designed to leverage our newly combined organization, our broader product portfolio, increased naturals portfolio, expanded market access, broader customer base and greater innovation pipeline to drive total shareholder return," said IFF chairman and CEO Andreas Fibig. "We are focused on disciplined execution and capital stewardship."
To capitalize on its broadened portfolio and better align with Vision 2021, the company has announced a new organizational structure, to be fully implemented over the next twelve months. The business will be organized into three segments: Taste, Scent and Nutrition & Ingredients.
Matthias Haeni will continue to lead Taste, a position he has held since April 2014. Taste will ultimately include legacy Frutarom's Taste, Savory Solutions and Inclusions businesses.
Nicolas Mirzayantz will continue to lead Scent, a position he has held since October 2006.
Yoni Glickman, who presided over legacy Frutarom's Natural Product Solutions, will lead Nutrition & Ingredients.
"We have designed an organization that will allow us to build on our business and focus on accelerating high-growth and high-margin platforms," said Fibig. "We will capitalize on our combined capabilities to drive revenue synergies and efficiencies to better serve our 39,000 customers globally."