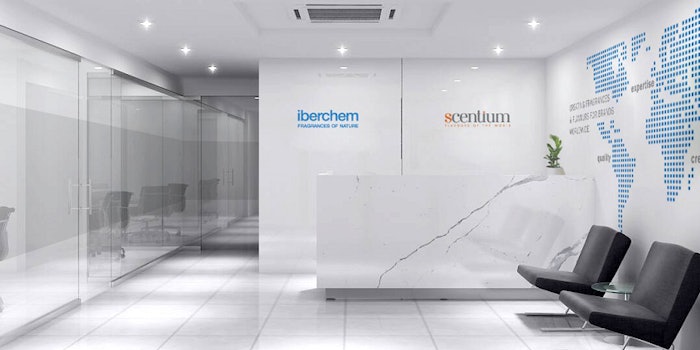 Iberchem Group has announced the opening of a fragrance and flavor creative center in Goregaon, Mumbai, India.
The facility will host activities for both Iberchem (fragrances) and Scentium (flavors) and is the second launched by the group following its 2017 acquisition by French investment company Eurazeo. Iberchem Group has also announced the acquisition of South African food flavors and colors company Versachem.  
The investment reflects the importance of India to the company; it also has a production center in Ahmedabad. Once fully operational, the facility will house laboratory specialists, perfumers, flavorists and sales representatives.
"The new creative center in Mumbai reflects Iberchem Group's global business strategy to strengthen its presence in fast-growing markets such as India," said Ramón Fernández, CEO of Iberchem Group. "It has been designed to support long-term business growth in the country, while also supporting the worldwide operations of the Group. Furthermore, not only it will enhance the collaboration between our teams and our customers, it will also help us in achieving even shorter lead times in the delivery of local projects."
"By opening a second facility, Iberchem India reaffirms its commitment to meeting rising customer demand for leading technical services across the Indian sub-continent," added Nikesh Budhrani, managing director, India. "The center will be instrumental in supporting our customers locally with olfactive and taste expertise, thus offering closer collaboration and creating true consumer-preferred fragrances and flavors to differentiate their products in the marketplace."