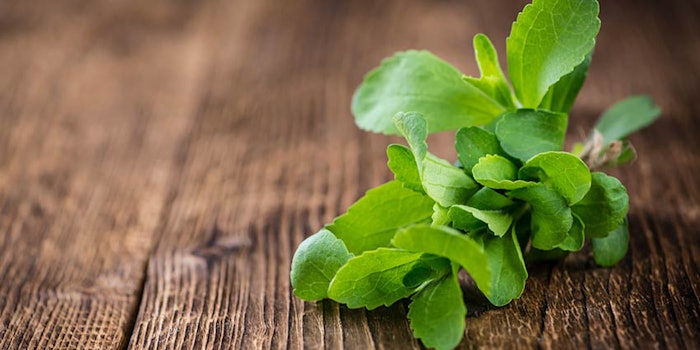 Nature-based sweetener company SweeGen and Ingredion Incorporated have announced that the Secretary of State for Agriculture and Procurement (SEAB) has approved SweeGen's next-generation, non-GMO Reb D sweetener.
SweeGen's Reb D is derived from the stevia leaf and is for tabletop use; it can also be added to food and beverage categories already approved by Codex for steviol glycosides.
The approval follows a review of the composition and manufacturing process of the sweetener. Documentation was submitted to the organization in early 2018. Reb D, which is non-caloric, enables food and beverage manufacturers in Colombia to reduce sugar without sacrificing taste, and received Non-GMO Project verification in late 2017.
Related: SweeGen and Ingredion Announce Reb M Approval in Colombia
Ingredion is SweeGen's exclusive global distributor in all markets, excluding SweeGen's house accounts and the People's Republic of China (for the latter, it is a non-exclusive distributor).
"We are excited to introduce our non-GMO Reb D stevia leaf sweetener to food and beverage manufacturers in Colombia," said Katharina Pueller, director, natural sweetener business, SweeGen. "Consumer demand for zero- and reduced-sugar products is on the rise globally, and our non-GMO Reb D provides a solution that helps reduce sugar without sacrificing taste."
"Reb D and Reb M stevia leaf sweeteners are helping to reshape the way manufacturers formulate to meet consumer preferences," added Silvina Lebiecki, marketing manager, sweetness innovation, South America at Ingredion. "Reb D stevia leaf sweetener now gives Colombian manufacturers a new sugar-reduction tool to meet consumer demands for great-tasting, reduced-sugar products."