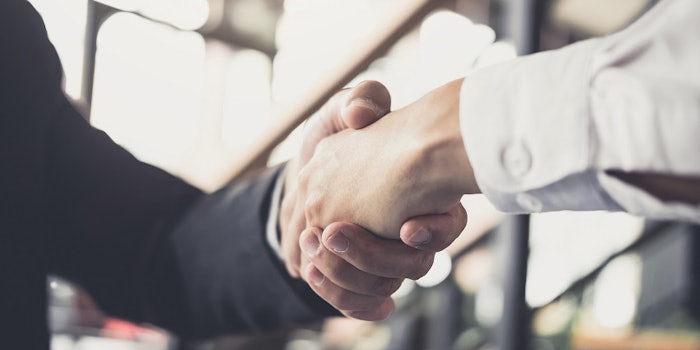 International Flavors & Fragrances Inc. (IFF) has announced it has completed the acquisition of Frutarom.
The move creates a differentiated portfolio, provides opportunities to expand into fast-growing categories including savory solutions and natural colors, broadens the customer base and provides value creation opportunities to maximize shareholder value.
IFF anticipates that the combination will accelerate financial performance; it expects to generate an average sales growth of 5-7% on a currency neutral and pro-forma basis over the 2019-2021 period. It also predicts $145 million in cost synergies by rationalizing procurement, optimizing global footprint and streamlining overhead expenses by the third full year after the completion of the merger.
Related: IFF Set to Acquire Frutarom
The company on the New York Stock Exchange (NYSE) and Euronext Paris under the ticker symbol IFF. As of Oct. 9, 2018, IFF shares will also trade on the Tel Aviv Stock Exchange (TASE) under the ticker symbol IFF. The ordinary shares of Frutarom are no longer listed for trading on the Tel Aviv Stock Exchange or the London Stock Exchange.
"The coming together of IFF and Frutarom is a momentous achievement. We are excited to be moving forward as one company and pursuing new opportunities that benefit all our stakeholders around the globe," said IFF Chairman and CEO Andreas Fibig. "Over the past several months, our integration planning teams have been working to ensure that we capture the best of both companies and create a seamless and efficient transition to achieve both our operational and financial targets for this combination. Today, we are celebrating the creation of a new IFF with even greater aspirations as a leader in taste, scent and nutrition. On behalf of everyone at IFF, we welcome Frutarom and its talented team, and look forward to working closely with all employees to continue to deliver winning products to our customers and maximizing long-term value for our shareholders."
Update: The IFF senior management celebrated the competition of the combination by ringing the Opening Bell at the New York Stock Exchange on Oct. 8, 2018.
Rich O'Leary, executive vice president and CFO, noted: "It was a truly exciting day for IFF as we were able to celebrate becoming a global leader in taste, scent and nutrition by ringing the NYSE Opening Bell. When we were first listed on the NYSE in 1964, our revenue was $52 million, and now, as we approach our 55th year being listed, our pro-forma 2018 revenue will be $5.3 billion. IFF's combination with Frutarom accelerates our innovation platform, extends our portfolio of offerings and supports IFF as our customers' partner of choice. IFF is now even better positioned to deliver sustainable, profitable growth through its enhanced platform and broader exposure to fast-growing end markets. We are excited to move forward as one company to deliver significant value creation for our customers, employees, partners and shareholders."