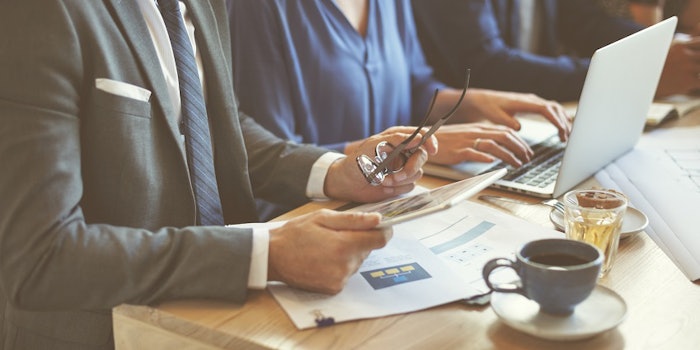 Symrise AG has released its financial results for the first half of 2018.
The company saw sales increase 9% during the period; when taking into account portfolio and exchange rate effects, sales grew 4% to € 1,575.5 million (H1 2017: € 1,515.3 million). The second quarter was particularly strong, with sales increasing 10.6%.
By region, Latin America was a key growth driver, reporting sales growth of 16.1% during the period (and 20.2% during the second quarter). It was followed by Asia/Pacific (12.3%), EAME (7.4%) and North America (5.2%). Sales in emerging markets increased by 12.8%.
The scent and care segment achieved organic sales growth of 10.1%, driven by the cosmetic ingredients and aroma molecules divisions, which each posted double-digital increases. The fragrance business achieved "a good single-digit growth rate."
The company noted that the division's second quarter, however, was marked by a failure to deliver raw materials to certain suppliers, as well as an overall rise in price level.
Related: Symrise Releases Q1 2018 Financial Results
Flavor achieved organic sales growth of 10.9%, with all regions and applications contributing. The segment also benefited from new business with vanilla as well as the high price level of vanilla applications. When considering exchange rate effects and the Cobell acquisition, the segment's sales were €604.7 million (H1 2017: €554.8 million), an increase of 9%.
Flavor's growth was driven by applications for sweets, and for savory in Western Europe and Russia. Regionally, Asia/Pacific recorded high single-digit growth (double-digit in some areas), and growth across all areas and applications. Sweet and Savory performed particularly well in Latin America—which saw organic growth rates in the upper single-digit range—and beverages contributed heavily to North America's double-digit sales growth.
Nutrition generated organic growth of 3.6% during the period, while food and pet food applications each recorded single-digit organic growth rates.
"Symrise took advantage of the momentum in the second quarter and significantly expanded business in all segments. Our comprehensive backward integration is proving to be a great asset. Also with a shortage of certain key raw materials for fragrance compositions, we were able to supply our customers reliably," Heinz-Jürgen Bertram, CEO of Symrise AG. "We are moving into the second half of the year from a strong position. Targeted investments in research and development, sales strength and capacity expansions are driving our growth. Therefore, we are raising our sales forecast for the current fiscal year: We expect organic growth above our medium-term target corridor of 5 to 7 % and will therefore significantly exceed market growth."