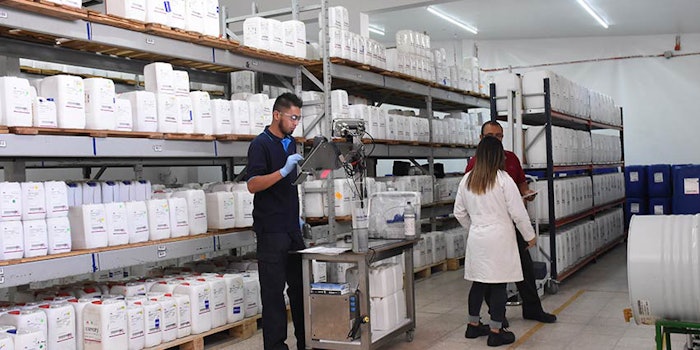 Eurofragance has completed the first phase of upgrades to its plant in Mexico.
The project aims to optimize lead times, increase storage space and reduce energy consumption. Completed after a month of continuous work, the upgrade includes the installation of a new 85 square meter warehouse with 45 tons of storage space, a renovated washing area and a 22 ton tank of dipropylene glycol which will reduce electricity cost and improve times and movements within the factory.
Related: Eurofragrance Enters US Market with Acquisition
In the next phase of improvements, the company will enlarge the quality control area, further improve washing equipment and install a cold room to store stock.
The refurbishment is a key component in the expansion and growth of Eurofragance in the region: improvements have already cut the lead time by 2-5 days and improved the company's services in Mexico and the Central American market, increasing the customer service level by 25% over the previous year.