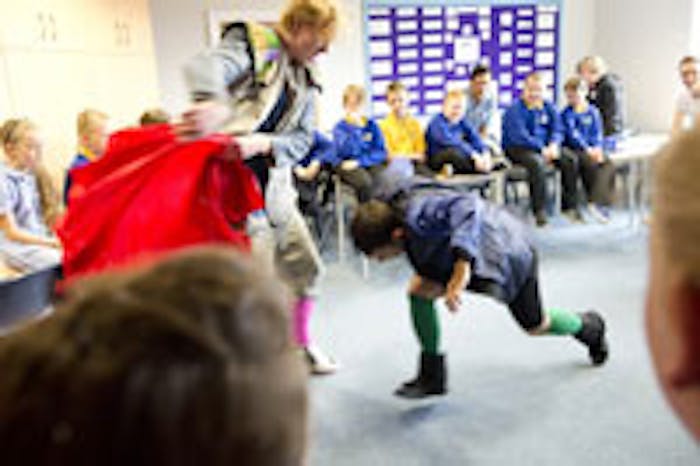 Seven Scent Ltd. is once again involved with the famous Manchester International Festival. This year the perfumery team is lending its creative expertise to an innovative new children's production entitled ZigZag ZigZag.
Inspired by the book, The Zig Zag Kid by David Grossman, ZigZag ZigZag is a coming of age story that explores the friendship of two 12-year-old boys. Created by Belgian theatre director Inne Goris, the story is about magical adventures, unfortunate circumstances and the pain of letting go.
A dramatic bull fight is the backdrop for the introduction of an added multi-sensory dimension to the performance. Seven has created a heavy fragrance which layers the outdoor smells of fields, hay and manure with leather and dust. Sprayed on a waving red rag, the aroma is released to evoke a very real sense of place and action—helping to transform the creative space into a world of adventure.
Designed to be performed in schools, ZigZag ZigZag invades the classroom—with very little in the way of set, costumes and props and uses the art of storytelling to stoke the imagination of the young audience in a fantastic learning experience.
ZigZag ZigZag received its world premiere at Crossacres Primary School on July 4 and will travel to schools across the Greater Manchester area throughout the month.
For further information or to book tickets, visit the Manchester International Festival site here.