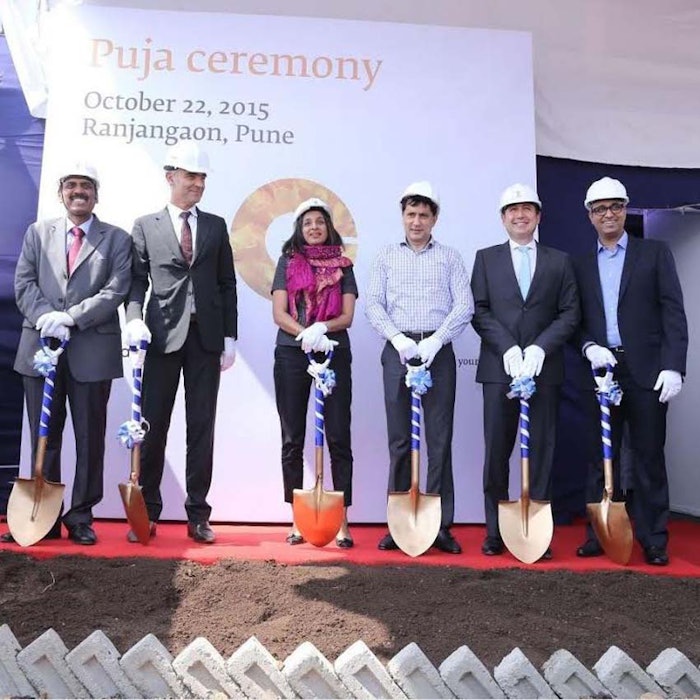 Givaudan announced that the foundation for its new flavors manufacturing facility has been laid. It will be opened in Ranjangaon, Pune, India, demonstrating the importance of India as one of the company's key high growth markets. This new facility is Givaudan's largest investment in India since 1998.
Mr. Bhushan Gagrani, CEO of Maharashtra Industrial Development Corporation, joined Gilles Andrier, Givaudan CEO, and Monila Kothari, commercial head of APAC of Givaudan, at the foundation ceremony.
"This major investment reflects India's importance to Givaudan, and our overall 2020 strategy of investment in high growth markets. It shows out commitment to continue to collaborate closely with customers in Asia Pacific and provide differentiated solutions for local market needs," said Andrier.
The new site is expected to open in 2018, and will complement Givaudan's existing flavor manufacturing facility in Daman.