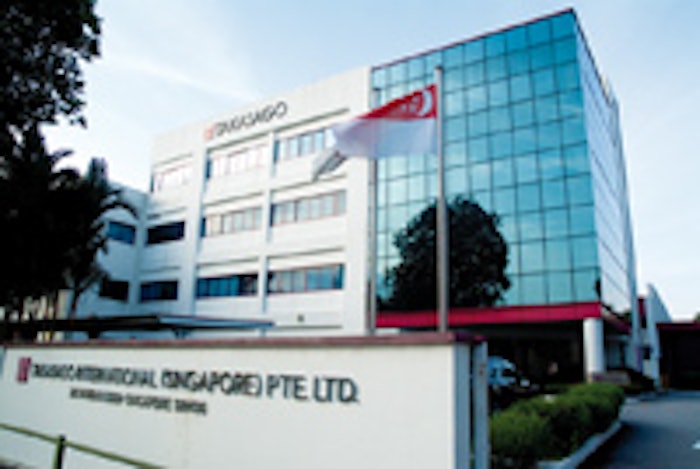 Takasago International (Singapore) Pte. Ltd., the regional subsidiary of Takasago International Corp. (Tokyo), announced it is making a S$40.4 million (US equivalent $33.67 million) investment in a new Singapore facility as part of its regional expansion strategy. Focusing on investment in R&D and manufacturing to help promote the Singapore operation as a key application, creation and sensory development location in the region, the investment will fund in a 35% increase in the R&D headcount in the flavors and fragrance business while also almost tripling the company's manufacturing and R&D space.
"As a company rooted in Asia, Takasago is deeply committed to developing high quality and innovative products in Singapore to meet the rapid rise in demand from India to Southeast Asia and Australia. This new investment will be the first of several commitments we will make in the near future," said Ritaro Igaki, Takasago International president and CEO.
According to a report from global research company The Freedonia Group Inc., compared to the global average, the Asian region per capita consumption of flavors and fragrances is projected to be 42% in 2014, up from 34% in 2009.
Masayuki Mita, Takasago's global HQ senior vice president, also commented, "The new commitment to Singapore represents a significant portion of the investments the group is pursuing in Asia. Singapore was chosen for this investment as it remains the best location for Takasago in pursuing an aggressive Asian expansion strategy."
The facility, which is expected to open for operation in the first half of 2013, will scale up the value chain by developing new flavor and fragrance products as well as applications for Asia's emerging markets. With 22,000 square meters of space, the location will contain a new R&D facility to house the increased number of new hires. Takasago International (Singapore) managing director Alfredo Asuncion Jr. said of the expansion, "The Singapore operation will be pivotal in creating new offerings for the Asian marketplace while attempting to get a stronger understanding of consumer behavior. We are witnessing a strong growth in consumer product manufacturing industries, particularly in emerging markets like Asia. This is driving leading Asian players like Takasago to invest more resources to meet this demand."
To execute this, Takasago also plans to improve its consumer insights program, leading to more in-depth studies on consumption patterns and research in the trends and applications fragrance and flavor will be following. As part of this ongoing effort, the consumer insights team will also showcase its technological expertise and R&D expertise to existing customers and prospects hoping to develop and promote new consumer-accepted flavors and fragrances on both an international and regional level.