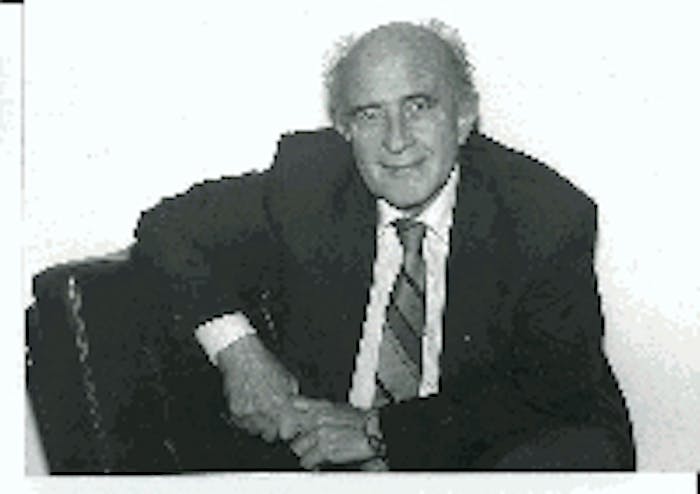 Dr. Wolfgang Schlegel passed away on December 13, 2010 at age 83. He is survived by Marlene Schlegel, Carol Bertschi-Schlegel with Mara and Laura Bertschi, Frank Schlegel and Sonia Catoja-Schlegel, and Stefan Tüscher.
Schlegel started his career as a research scientist at Hoffmann-La-Roche, a leading pharmaceutical company. Early on he displayed signs of leadership, and he was promoted to join the recently acquired Givaudan in Dubendorf/Zurich in 1964. There, he was delegated to lead the technical functions of Givaudan's flavors division worldwide.
For more than 30 years, Schlegel headed all product development activities for the company's flavors division globally. His many achievements included new extraction methods for essential oils and non-volatile raw materials, such as countercurrent extraction, CO2 extraction, the use of the spinning cone column and several other innovations. His travels often took him beyond the beaten path, and he established contacts with growers and producers of raw materials in remote parts of the world. Schlegal was also a pioneer of PC applications, embracing the opportunities the new tool brought at an early stage. He developed project management software, based on DB3, which Givaudan implemented.
There was also the human side of Schlegel that reflected on his quality as a leader. Even internationally people followed him with respect and admiration. He applied the idea of internal service dealing with colleagues and subordinates as he did with customers. His door was always open, and he took the patience to listen to concerns, whethere it was a new idea or a personal issue. There was no problem too trivial or too small that one could not take to him. The smile on his face and his sense of humor were often the catalyst to smooth the tension, and with his calm and fatherly nature, he brought out the best in developing people in all domains, be it scientific, technical or commercial.