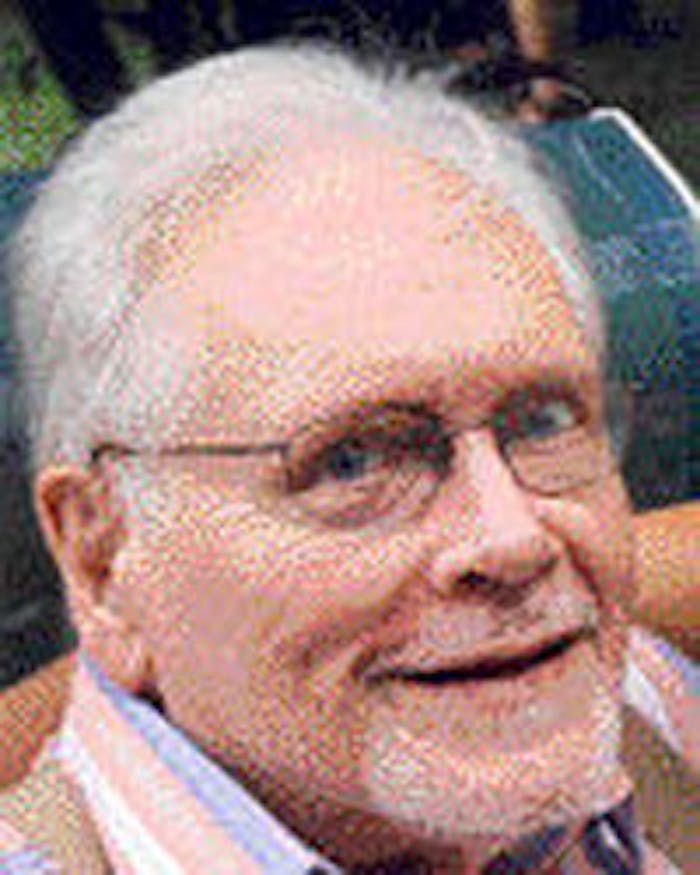 We are saddened today to learn of the passing of two-term (1974, 1989) American Society of Perfumers (ASP) president Jack Funesti. A 1995 recipient of the William Lambert Award and former organizer of the World Perfumery Congress, Funesti spent more than 40 years in the industry.
Funesti, age 75, passed away Saturday, March 12, 2011. He was a resident of Montvale, New Jersey and is survived by his wife of 51 years Peggy and their children; Fr. Peter; Julie Esch and her husband Ed; Paul and his wife Ann; and Tommy and his wife Judy, as well as his grandchildren and a great-granddaughter. Funesti earned his BS degree in chemistry from Fairleigh Dickinson University, Teaneck, New Jersey and worked for company's such as Lever Brothers, Fuller Brush, Givaudan, Robertet and Flavor and Fragance Specialties. He was also co-owner of Flavor-scents, as well as owning Vogue Art Galleries in Hackensack from 1980–1996.
The family will receive their relatives and friends at Becker Funeral Home, 219 Kinderkamack Road, Westwood, New Jersey on Thursday, March 17 and Friday, March 18 from 2–4 and 7–9 PM. A funeral liturgy will be held on Saturday, March 19 at noon at Our Lady Mercy in Park Ridge, New Jersey. In lieu of flowers, donation may be made to; Holy Name Hospice at Villa Marie Claire, 12 West Saddle River Road, Saddle River, NJ 07458, or Our Lady of Mercy Church, 2 Fremont Ave, Park Ridge, NJ 07656.