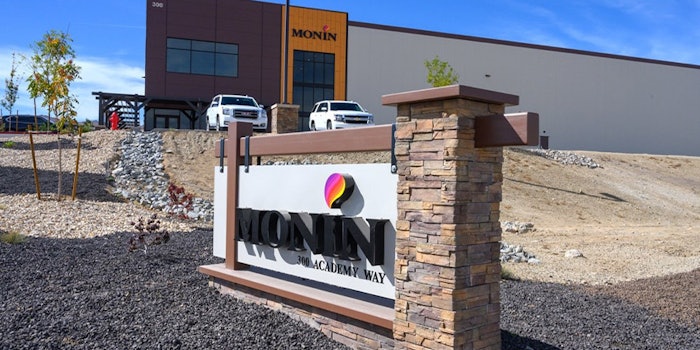 Monin, a beverage and flavoring company, has opened its second North American manufacturing facility located in Sparks, Nevada.
Related: National Flavors Welcomes Bonnie & Don Flavors
The 115,000 sq foot facility is located 20 minutes from the Reno airport and includes full flavor processing and bottling as well as warehouse distribution for the western United States, Mexico and Canada.
Originally set to open in March 2020, the facility was delayed due to the ongoing pandemic but officially opened by November 2020.
Currently, bottles are coming off the lines daily as well as an employed full staff of beverage innovation, management and manufacturing personnel, with plans to increase headcount by 25% in 2021 to support expanding volume.