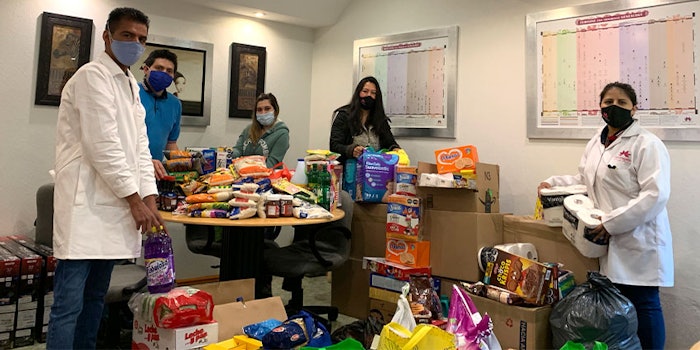 Eurofragance has donated 10 tons of essential products to local organizations and food banks around the world as part of its #TogetherAgainstHunger campaign.
The company has doubled the total amount collected, adding to the contributions made by its employees and their family and friends. This contribution will feed thousands of people.
Previously: Eurofragance Closes Out 2019 With Increase In Global Turnover
The event took place as part of Community Day in Community Week: an annual initiative in its second year in which all Eurofragance employees show their solidarity and take part in community service initiatives.
Donations will go to Cáritas, ASAV Rubí (Neighbourhood Assistance Charity Association) and the Banc dels Aliments in Barcelona, the Food Bank in Singapore, the Smartlife foundation in Dubai, the Hogar Dulce Holgar Foundation in Mexico City, the Tider Food Bank and the NGO Lösev in Istanbul and Educo in Mumbai, where it will be used to feed 155 children in different centers all over India.
Eurofragance CEO Laurent Mercier stated, "We are aware of the difficulties many families are going through. They need help, which is why we have decided to work with food banks this year. We are proud to do our part and make our own unique contribution in these hard times. We need to be more charitable than ever."