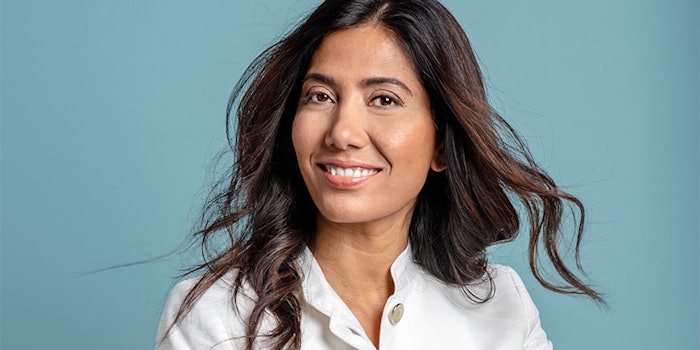 The Women's Leadership Awards celebrate women and their achievements. Usha Vijay, global marketing, consumer fragrance at Symrise, received the 2020 CEW Top Talent Award.
Each year, CEW selects about 5-6 people from the entire industry to recognize them. Symrise colleagues had suggested Usha to CEW for her contribution to the beauty industry.
Previously: Symrise Releases Q3 2020 Sales Results
With over 10 years of experience in the industry, Usha seemed the perfect candidate. Her areas of expertise include broadening the portfolio with beauty+ for suncare, hypo-sensitive and simple fragrance design for skin care, advancing naturals in the United States across beauty segments, mentoring and supporting women employees and being a positive role model—balancing family and work.
Symrise management—Achim Daub, Anne Cabotin and Andreas Steiner—supported the move in the spirit of encouraging and growing the company's talents. CEW was intrigued by Usha's profile, because she represents a member of the supplier industry to the brand/retail side of the business.
After review of the various candidates and selection of the winners by the CEW board, they announced the award in February. Originally planned for April, the award ceremony went to this autumn and to a digital format due to COVID-19.