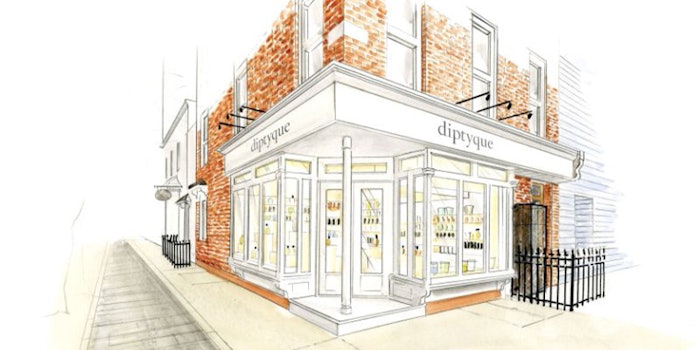 Diptyque, a fragrance and body brand, has opened two new storefronts in New York on October 17, 2020, according to Yahoo.
Related: Givaudan Unveils 'Naturals at Origin' Strategy
The stores, referred to as ateliers, are located in Williamsburg and SoHo and are decorated in the style of the Diptyque workshops. The Soho atelier showcases a mural done by C. Finley outside the location.
The stores will offer personal fragrances as well as body care, home fragrance and even its decoration collection at the SoHo location.
Diptyque has 22 stores across the United States with the first store opening almost 60 years ago in Paris. 
Julien Gommichon, president of the Americas for Diptyque said, "We believe that with the pandemic, there is this importance of the neighborhoods and building the community of customers. We've been looking for a location in Williamsburg for a long time, it's a very important market for us. We had a small, high-performing store on Mott Street we were looking to expand, too."
"We've seen a roll back to personal fragrance. People are starting to walk or bike to the office, we've seen a demand for personal fragrances for the past few months," said Gommichon.