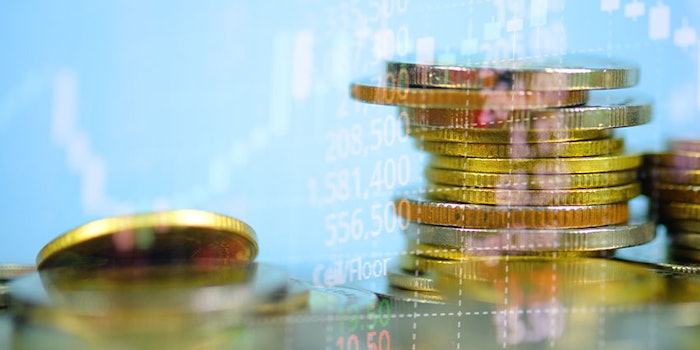 ADM has announced that it has completed the second of its two previously announced capital raising transactions: the issuance of $300 million aggregate principal amount of zero-coupon bonds, due in 2023 and exchangeable into Wilmar shares.
When combined with ADM's secondary block trade of Wilmar shares, which settled on August 24, 2020, ADM has raised approximately $850 million of capital.
Previously: ADM Completes Secondary Block Trade of Wilmar Shares.
ADM expects to use the net proceeds from the transactions for general corporate purposes, including potential bolt-on acquisitions; the opportunistic repurchase of ADM shares, which has already begun; and the retirement of higher coupon long-term debt commensurate to the exchangeable bond to ensure the bond transaction is leverage-neutral.
"We're committed to continuing to expand our leadership and innovation across the value chain, for the benefit of our customers, partners and shareholders," said ADM chairman and CEO Juan Luciano. "By reallocating capital while retaining a strong strategic ownership stake in Wilmar, we are enhancing our ability to create shareholder value through potential share buybacks and further bolt-on acquisitions in our nutrition business, even as our Ag services and oilseeds business continues to partner with and support the growth of Wilmar in Asia and emerging markets. We've got great momentum, and we're excited about our future as we continue to unlock the power of nature to enrich the quality of life."
Previously: ADM Declares Cash Dividend.
ADM has retained a +20% equity investment in Wilmar and has stated that it has no plans to sell additional Wilmar shares.
"These transactions provide ADM with significant balance sheet flexibility, offering the opportunity for further actions to create value while also providing us with the ability to retire some higher coupon long term debt," said ADM CFO Ray Young. "Since 2007, Wilmar has been ADM's largest equity investment, and today our partnership remains a core pillar of our Asia Pacific strategy."
ADM expects a book gain of approximately $0.12 per share on the block trade in the third quarter; the gain will be treated as a special item for adjusted EPS purposes. The company does not anticipate any material book or cash tax impacts.
ADM's investment in Wilmar after the transaction represents a market value of approximately $4.4 billion; the company will continue to account for it on an equity basis.