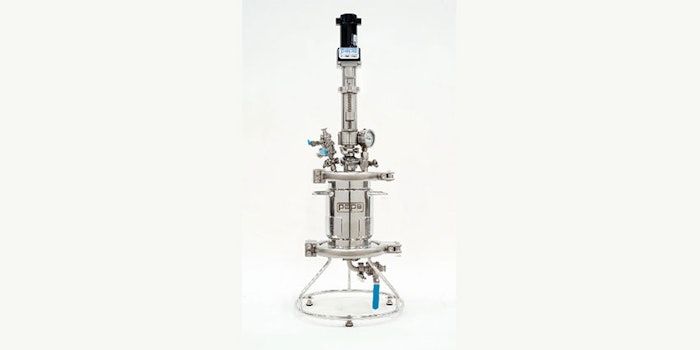 Pope Scientific's nutsche filter dryers, used for critical high purity separations of liquids and solids, are now available. 
The logical leap forward from laboratory buchner funnels … solids, crystals, high purity chemicals, pharmaceutical intermediates, etc., are efficiently filtered, washed, re-slurried and dried in these portable nutsche filter units, minimizing contamination and exposure.
Design allows withdrawal of filter cake utilizing removable top head, bottom head and filter support assembly. May be pressurized to increase rate of solvent removal; drying is aided by vacuum and heating capability.
Useful for experimentation and scale up studies, also for small scale production of high value products.
Updated features in include:
New design for support stand
Exterior finish now standard with polished welds
New CE certification and stamp, (in addition to rated tag on each benchtop nutsche)
Improved pressure/temp ratings:
Vessel: 100 PSIG/full vacuum at -76°F/450°F
Jacket: 50 PSIG at -76°F/450°F
Custom design features include manual or motorized raising/lowering cake agitators, conventional mixers, temperature control options, jacketing, valving, special porting, sight glasses, spray nozzle, instrumentation, pumps, etc., plus a wide range of easily replaceable filter media.
Pope also offers nutsche filter dryers in a variety of sizes from lab through pilot plant and production scale, in volumes from 0.2 through 1000 liters.