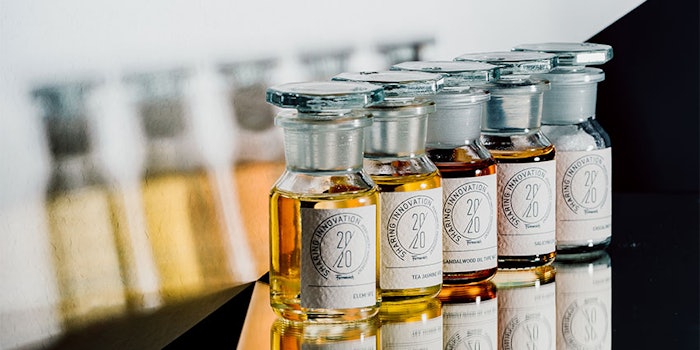 Firmenich has unveiled its Sharing Innovation 2020 collection of ingredients. Each year, the company shares selected ingredients with the perfumers of the world to promote and enhance perfumery culture.
Previously: Firmenich Leadership: Corporate Strategy SVP, Head of Investors Relations.
This year's collection of six ingredients celebrates creativity and cutting-edge technologies and includes two proprietary molecules which were previously exclusive to Firmenich, two specialty bases and two natural ingredients.
Previously: Firmenich Appoints Boet Brinkgreve as President of Ingredients.
"Our Sharing Innovation collection is a Firmenich tradition and each year we are very pleased to offer the perfumery world some of our finest ingredients," said Julien Firmenich, VP product strategy and promotion. "This year's collection is truly a treasure chest and includes ingredients from our industry-leading research platforms, including white biotechnology and supercritical fluid extraction."
The Sharing Innovation collection follows the recent launch of Firmenich's EcoIngredient Compass, a new proprietary tool that offers customers an immediate assessment of the group's fragrance molecules through the lens of green chemistry.