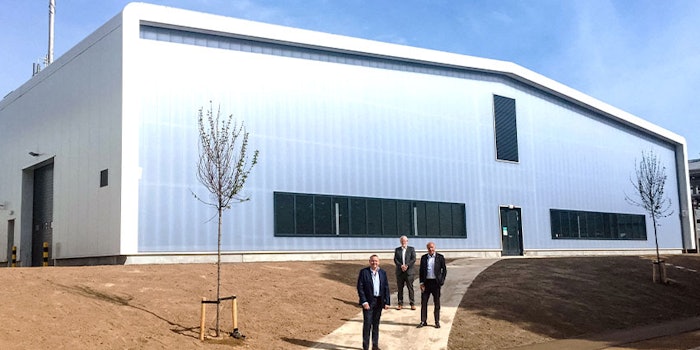 BASF's biotech company, Isobionics, is set to build a distillation plant for natural flavors and fragrances at the Brightlands Chemelot Campus in Geleen, Netherlands.
Acquired by BASF in 2019, the company will now do its own distilling and develop new flavors and fragrances at the Geleen plant.  
On June 2, 2020, Toine Janssen, CEO of Isobionics, Ruud Burlet, representative of the Province of Limburg and Bert Kip, CEO of Brightlands Chemelot Campus, gave the official go-ahead to start construction. The goal is to start-up production at the end of November.
Isobionics recently received a subsidy from the Province of Limburg to help make this step possible.
According to commissioner Ruud Burlet of the Province of Limburg, "The further expansion of Isobionics at Brightlands Chemelot Campus shows that companies can grow at the property, and are choosing Limburg for subsequent phases of their development, something we are very proud of. Isobionics' innovative biobased products strengthen the Limburg ecosystem in this area."
Bert Kip is happy about the expansion. "Over the past few years, we have seen Isobionics continue to grow at Brightlands Chemelot Campus. We are very pleased that Isobionics has chosen to take the next step in its expansion at the campus."
Toine Janssen, CEO of Isobionics confirms this. "Thanks to support from the Province of Limburg and the possibilities available at Brightlands Chemelot Campus, we are able to do our own distilling in an industrial scale. With this new plant, we can now expand the distillation that we previously carried out on a small scale in the laboratory. In addition, this year we intend to develop up to six new aroma ingredients in addition to valencene."