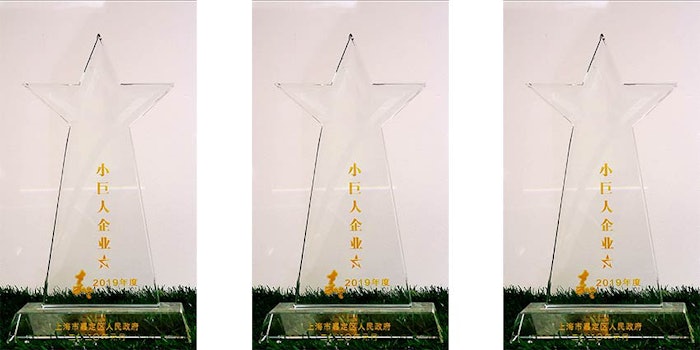 Recently Shanghai H&K Flavor & Fragrance Co., Ltd (Huabao H&K) was identified as a High-tech "Little Giant" Enterprise for 2019 by the science and technology committee of the Jiading District, Shanghai.
The program was created in line with the guiding opinions on promoting the healthy development of small and medium-sized enterprises (SMEs) issued by the general office of the CPC central committee and the general office of the state council.
High-tech "Little Giant" Enterprise is a program aimed at supporting SMEs in transformation, upgrades, main business focus and core competitiveness enhancement for better development.
The criteria for the award include company size and capabilities for applying tech, management and service innovation to R&D, sales and management. The award represents a recognition of local high-tech enterprises that move in the same direction as national and local industries by the Shanghai science and technology committee.
This award is a recognition of Huabao H&K's achievements in management and tech innovation and strength by Shanghai Jiading People's Government and the science and technology committee of Jiading District.
Huabao H&K is committed to tech R&D and innovation and has some industry-leading technologies (bio-enzyme, genetic engineering, supercritical fluid extraction and separation and purification of natural products). Many of its technologies have found wide applications in food and pharmaceutical industries.
Huabao H&K makes advances in high technologies and applies some technologies to industries every year. The company applies for over two invention patents and publishes dozens of high quality papers each year. It has a total of 19 patents, including 15 invention patents and 4 utility model patents.
Going forward, Huabao H&K will exploit its tech advantages, boost tech innovation capability and build a tech innovation system to create greater values for customers.