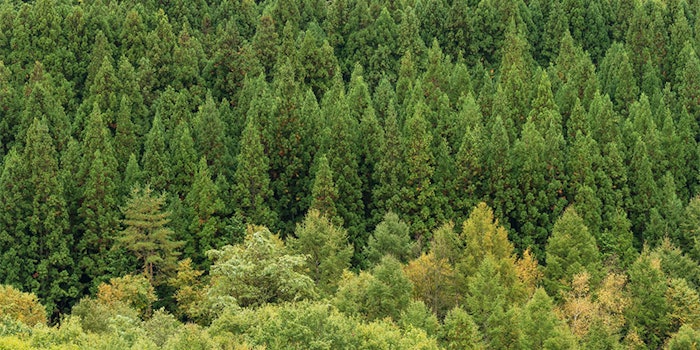 Firmenich has announced that it has entered into exclusivity with Ardian, Tikehau Capital and family shareholders to acquire Les Dérivés Résiniques et Terpéniques (DRT).
DRT is a world leader in plant-based chemistry, working mainly with pine trees, and is one of the leading suppliers globally of renewable ingredients.

"I am thrilled to bring DRT's unique capabilities for developing sustainable ingredients to Firmenich. This proposed combination builds on our business partnership of more than 30 years and our established track record of successful co-development in a long-standing joint venture," said Patrick Firmenich, Chairman of the Board, Firmenich.
He continued: "We thank Ardian and Tikehau Capital for their strong stewardship and we are delighted to welcome all DRT colleagues to Firmenich. We share the same passion for our customers, sustainability, as well as strong family values."
Related: Artificial Intelligence: The Future of Fragrance
"Firmenich would be the ideal home for DRT," said Thibault Basquin, head of Americas Investment and managing director at Ardian Buyout. "I would like to warmly thank Laurent Labatut and his team for our partnership over the past few years. Ardian has enabled DRT to accelerate its growth, invest in new projects and enhance its sustainability approach. Firmenich has been an important strategic partner for DRT for many years and would be uniquely positioned to bring DRT's product development capabilities to the next level. As a family-owned business that is committed to innovation, Firmenich will provide a great environment for DRT's colleagues."

Emmanuel Laillier, head of Private Equity at Tikehau Capital added: "Tikehau Capital has supported DRT's growth strategy and global development for six years. We are today very pleased to help bring DRT and Firmenich together, which is a key step for the continuation of its development."
DRT has a turnover in excess of €550 million, employs more than 1,500 people around the world and is operating through a global footprint with four production sites located in France, two in the United States, two in India and one in China.

"DRT would further strengthen our leading Perfumery & Ingredients business enabling us to offer our customers the world's best palette of renewable and sustainable ingredients," said Gilbert Ghostine, CEO, Firmenich. "DRT would bring new capabilities in health & nutrition, cosmetics, as well as a number of new markets, including adhesives, coatings and agriculture. This acquisition reinforces our presence in France, which is our second largest market, where we have been established for more than 120 years. I look forward to partnering with all our customers to support their transformation for a sustainable future."

"We share a long-standing relationship with Firmenich as it is one of our main partners," explains Laurent Labatut, CEO of DRT. "Firmenich is renowned for its cutting-edge research that feeds into the broadest and finest ingredients palette. Our joint innovation capabilities would open up new opportunities to support our clients across our entire product portfolio. Together we look forward to opening a new chapter with a shared ambition to design best-in-class sustainable ingredients for our customers."

Financial terms of the deal have not been disclosed. The proposed transaction remains subject to several conditions including the consultation of the relevant employee representatives and customary approvals by the antitrust authorities.

Firmenich was advised by Goldman Sachs International, Raphaël Financial Advisory and Bredin Prat. Ardian was advised by Citigroup, Rothschild & Co, Latham & Watkins and White & Case.