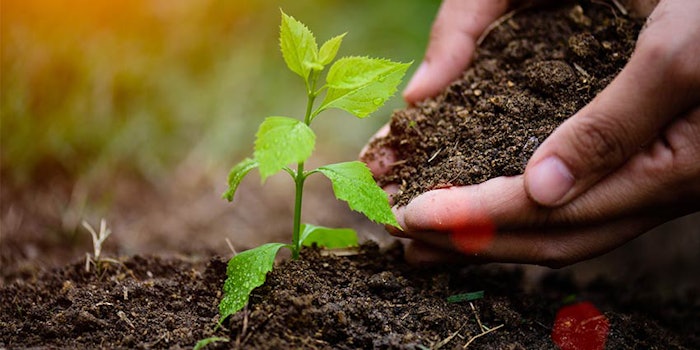 In line with its climate protection strategy, Symrise has once again earned a spot on CDP's A List.
Related: Beauty and F&F Companies Make This Year's CDP A List
Symrise also aspires to transition to a resource-conserving economy and has achieved the goal of improving environmental efficiency, in terms of CO2, by a third compared to 2010, ahead of its 2020 deadline.
Previously: Elkem CEO Michael König Named to Symrise AG Supervisory Board
The next milestone will be improving environmental efficiency by 2025, in terms of harmful emissions, by 60% compared to 2016.
Additionally, Symrise has also announced its goal to be climate-positive starting 2030 and has committed to further reducing its environmental footprint along the entire value chain in the future.
Related: Symrise Commits to Sustainable Energy After Joining Global Initiative RE100
A further step is concluding power purchase agreements (PPAs) in Germany, i.e., electricity supply contracts that are usually entered into on a long-term basis between a producer and a buyer. By hedging market price risks, these agreements can promote the economical generation of electricity through renewable energy sources.
The background for this is that the government subsidies for renewable energy production provided by the German Renewable Energy Act will end in 2021. PPAs are one way of ensuring that the facilities continue to be used after the state-funded period ends.
Symrise also expects its suppliers to commit to more climate protection in the future. Those who supply raw materials accounting for at least 80% of its total purchasing volume are required by the company to commit to their own climate targets by 2020.
"As a company, we want to make a palpable contribution to climate," Symrise AG CEO Heinz-Jürgen Bertram, Ph.D., said. "That's why we pursue ambitious goals. We are pleased that the CDP has recognized our efforts. It shows that we are on the right path."
Bertram continued, "We have decided on concrete measures to achieve these goals. We want to continue to improve the energy efficiency of all our production sites and to obtain all of our electricity from renewable sources by 2025. In addition, we will support high-grade climate protection projects around the world by acquiring emission certificates."