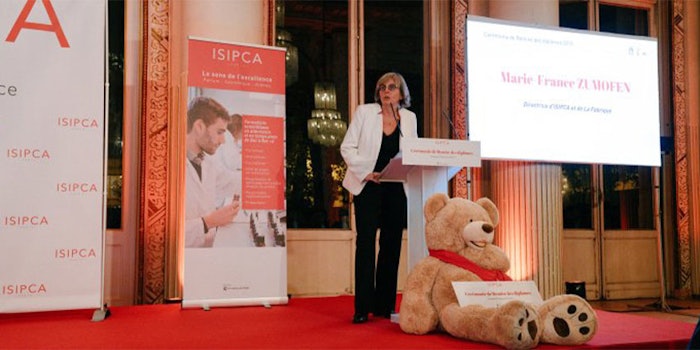 ISIPCA & La Fabrique, the leading graduate schools of the Greater Paris Chamber of Commerce and Industry, respectively dedicated to fragrances, cosmetics, flavors and fashion, leather goods, upholstery and merchandising, have announced the appointment of Marie-France Zumofen as their new executive director.
Passionate about education and innovation across the globe, Marie-France has previously held positions as Academic Manager and Deputy Director in charge of Academic Innovation and Research & Development at Gobelins - l'école de l'image in Paris, renowned as one of the best creative schools in the world.
At Gobelins - l'école de l'image, Marie-France created, managed and launched many innovative pedagogical projects with student teams such as the ErgoDesign Lab, a massive open online course (MOOC), Zumofen was also involved in the production of the film 'La Petite Robe Noire de Guerlain' set in the iconic Guerlain House, located on the famous avenue des Champs-Elysées in Paris. 'La Petite Robe Noire de Guerlain' combines the French know-how of fragrance creation with haute couture (High Fashion).
Previously: IFF, ISIPCA Celebrate Inaugural Master of Scent Design Graduating Class
Most recently, Marie-France Zumofen was the Director of Development of Organizations at the Greater Paris Chamber of Commerce and Industry; she has been a key player in the change management of teams over the whole work environment. She fostered innovation and creativity to implement a genuine strategy by utilizing fresh, digital and interactive pedagogical methods, tools and training programs.
Today, she offers her expertise in global project management, education, training and innovation to build international corporate partnerships with all stakeholders of the fashion & luxury sectors, including universities, specialized schools, professional organizations and companies. Marie-France aims to pursue her involvement in the development of competent young talents around the world.
Previously: Educating the Industry's Future Perfumers
''I am very proud and excited and privileged to be appointed as the next Executive Director of ISIPCA & LA FABRIQUE, and continue all the work accomplished'', Marie-France said. ''I am also motivated to take on the new challenge of designing the future skills development programs for the World Fashion and Luxury Industries, launched by the Greater Paris Chamber of Commerce and Industry.''