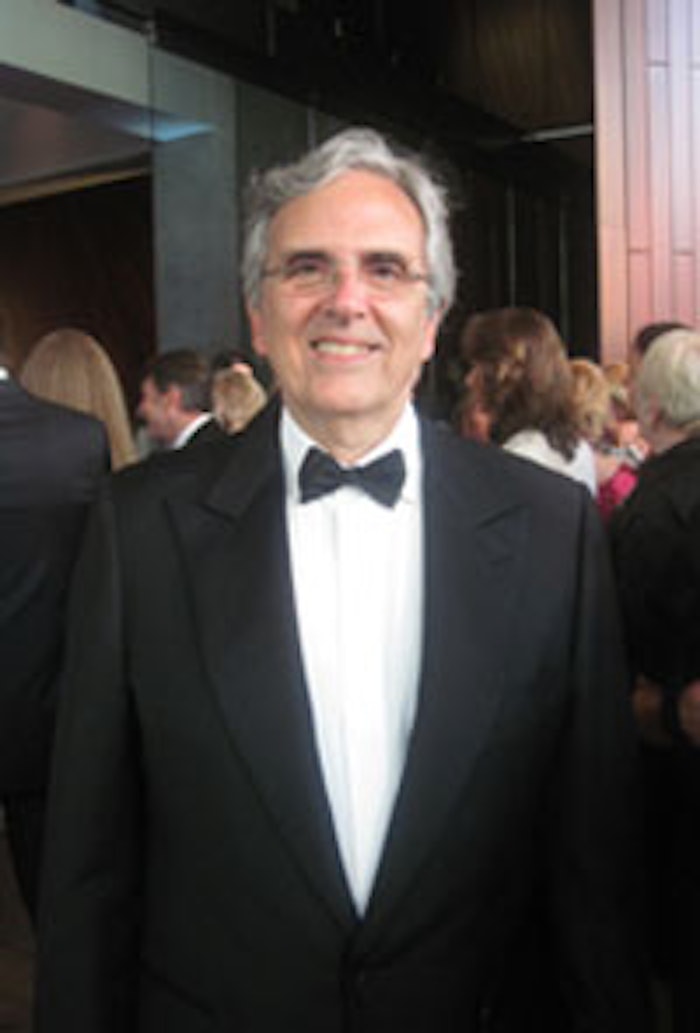 Reflecting a notable career in perfumery, Carlos Benaim, a master perfumer at International Flavors & Fragrances Inc. (IFF), received the Fragrance Foundation Perfumer of the Year Lifetime Achievement Award and was honored at Alice Tully Hall at Lincoln Center, New York City on June 16.
"Receiving the Perfumer of the Year Lifetime Achievement Award from the Fragrance Foundation is a high point of my professional career," said Benaim.
He continued: "It is particularly gratifying to be acknowledged for doing what I love every day and to share my creations with others. I thank the foundation for this recognition and honor. I also thank IFF for providing a culture where perfumers have a lot of creative freedom and where art and science are valued; a culture that encourages collaboration among the perfumers from all our creative centers around the world. It is a privilege to work with so many extremely talented colleagues and I thank them for their support and inspiration. It is also a privilege to work with our customers and the most prestigious brands in the industry."
Nicolas Mirzayantz, IFF's group president fragrances, said: "We are very proud to have had Carlos as part of the IFF family for more than 45 years. He understands the synergy between art and technology, which enables him to deliver breakthrough olfactive signature fragrances that become market leaders and classics."  
Benaim is the chairperson of the IFF Global Creative Council. He received the American Society of Perfumers Lifetime Achievement Award in 2004 and his individual and collaborative creations have received many industry awards including nine FiFi's from the Fragrance Foundation in the United States and several more in other countries.