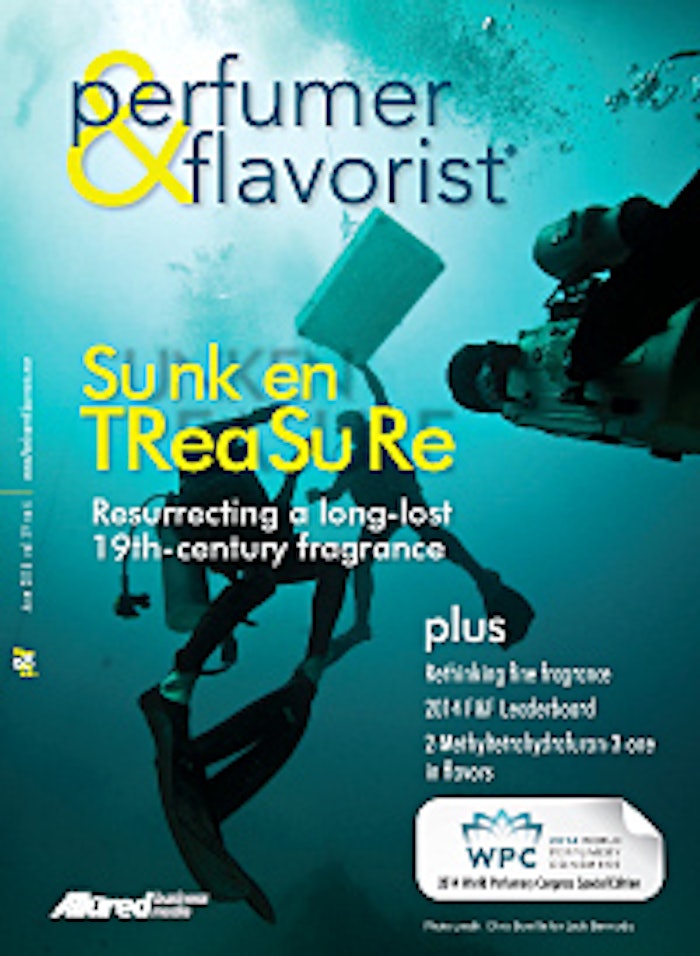 In conjunction with the 2014 World Perfumery Congress (WPC) in Deauville, France, P&F celebrates scent, including the surfacing of a long-lost 19th-century perfume (Cover Story; Page 12) and an exploration of how today's fragrance industry can reinvigorate the market in an already cluttered landscape (Page 50). Look for coverage of the WPC (wpc.perfumerflavorist.com) in the September issue of P&F.
This issue also includes the exclusive 2014 Flavor & Fragrance Leaderboard (Page 18), a review of top companies' sales, R&D and sustainability activities, M&A activity, expansion and growth drivers.
To see the full table of contents, click on the cover image (right).