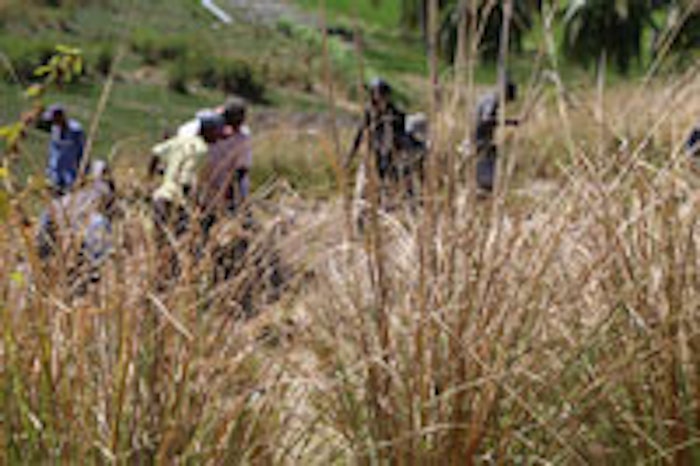 A group of 160 vetiver growers have formed a cooperative to produce an exclusive vetiver oil quality for Givaudan perfumers.
Haitian growers in three villages, Massey, Faucault and Bazelais, form the Givaudan/Agri-Supply cooperative. According to the company, they benefit from a guaranteed minimum price and regular technical support from Givaudan teams that aims to improve the vetiver harvesting and distilling processes. The roots, for example, are harvested only in the dry season and at maturity. They are cleaned in the field, to limit soil erosion and to optimize the quality of the essential oil (in Haiti, it is said that the thicker and stronger the vetiver roots, the better the earthy, woody aromatic smell). 
The Haitian vetiver essence resulting from this program has received organic and ESR certification (Equitable, Sustainable, Responsible) by Ecocert. The cooperative's development fund is financed by Givaudan and Agri-Supply. It enables actions to be undertaken in Haiti that are mutually beneficial to both the business and the communities involved. The recent repair of the road that serves the three villages, an example of a benefit brought by the development fund, ensures vetiver is transported more quickly to the distillery. Givaudan also noted that it simultaneously strengthens the connection between the three villages and provides local people with much easier access to the region's infrastructures and amenities.
This seventh partnership is part of Givaudan's ongoing innovative naturals program which includes initiatives for sandalwood in Australia, the tonka bean in Venezuela, benzoin in Laos, vanilla in Madagascar, ylang-ylang in the Comoros and lavender in France.