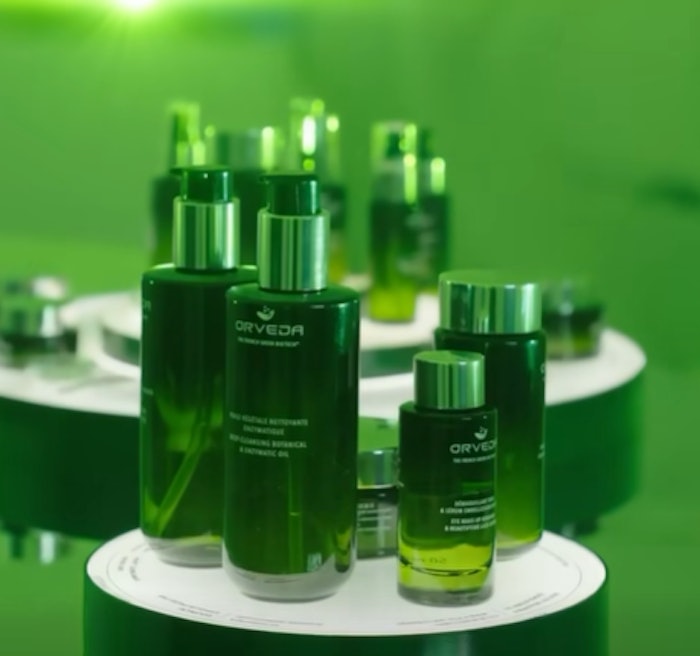 Coty Facebook
Coty used the eve of the Cannes Film Festival to host a gala launch event at Villa Botanica for Orveda's OmniPotent Concentrate serum, while also celebrating Infiniment Coty Paris, which the company calls "the future of niche fragrance."
The two launches are part of Coty Protopia, the company's creative vision for future beauty innovation, science and sustainability.
"As part of our continued quest to power beauty with cutting-edge science, Orveda has created OmniPotent Concentrate, a new serum that sits at the crossroads of scientific innovation in the areas of microbiome and cellular longevity," said Orveda CEO Nicolas Vu. "OmniPotent Concentrate has shown very strong clinical results and is expected to further cement Orveda's leading position at the nexus of innovation, beauty, and wellness."
Orveda is also working with the Azzedine Alaïa Foundation to sponsor aspiring fashion designers from across Africa and Asia "to disrupt mainstream, obsolete expressions of beauty on the global stage, and provide a new arena for underrepresented contemporary creatives to explore and unleash their unique perceptions of beauty," per Coty.
Meanwhile, Coty's Infiniment Coty Paris, a collection that will ultimately include a range of 14 scents, which will launch globally in 2024. The company reportedly has patents pending for the formulation and packaging.
"Infiniment Coty Paris is a creation that marks a natural progression for the company, fusing beauty, science and art," said Sue Y. Nabi, CEO of Coty. "Today's announcement is a small teaser of all that is to come in the coming months, when we unveil the full extent of this exciting project to consumers across the globe."
Nabi continued, "At Coty, we firmly believe that no one can control or dictate what is, or is not, beautiful. The future of beauty we strive to create is one anchored in a deep respect for, and commitment to, infinite expressions of individual beauty and experiences. This ethos is embodied in our latest innovations, Orveda's new Omnipotent Concentrate serum, which I believe is perhaps the most potent serum of all time. Infiniment Coty Paris, our most ambitious fragrance project to date, aims to usher in a new era for fragrances and perfumery, representing to fragrance what Orveda is to skin care."