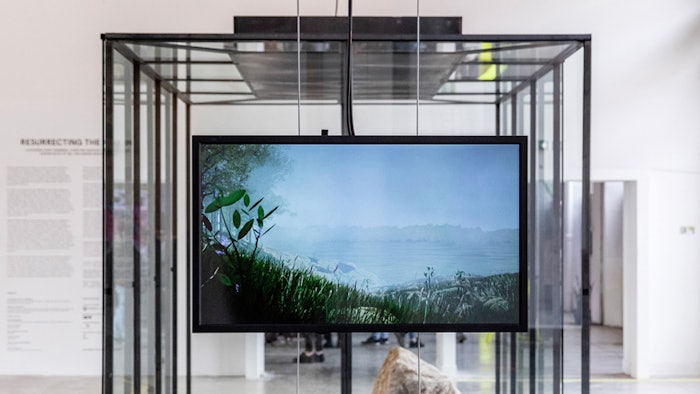 [Image via Haeckels' Official Website]
Haeckels and Central Saint Martins student, Tetsuo Lin, have collaborated on a new perfume project that recreates the smells of extinct flora. It does so by extracting small amounts of DNA from floral specimens to predict the gene sequences that encode the enzymes and create smell molecules, according to an article from Wallpaper. Haeckels attempts to reconstruct extinct flowers' smells using identical or comparative smell molecules through its Resurrect the Sublime initiative.
Related: Olfactory Art Keller Exhibits to Debut at Institute for Art and Olfaction
The floral specimens have been taken from the herbaria of London's Natural History Museum and other historical collections. The new creations were showcased in the exhibition Beautility: How Fusing Beauty & Function Can Change The World.
According to Haeckels, extracting the floral DNA is extremely difficult due to degradation over a long period of time. Once extracted, a genetic code was then obtained from a sequencing machine, which could then undertake modern sesquiterpene syntheses, piecing together and filling in the genetic code. Although these sequences may not be exact, it meant that scent could be created from them, so a DNA printer was used to give the digital creations physical form.
Haeckels' Resurrect the Sublime initiative is a collaborative project between artist Alexandra Daisy Ginsberg, smell researcher and artist Sissel Tolaas and a team of researchers and engineers from the biotechnology company, Ginkgo Bioworks.
Ginsberg created installations to showcase the scent of each flower, diffusing the scents while visual aids help to look at the geology of where the flower would have been.
Want to know everything going on in flavor & fragrance? Sign up for P&F+'s newsletter. You can also follow along on Instagram and LinkedIn.