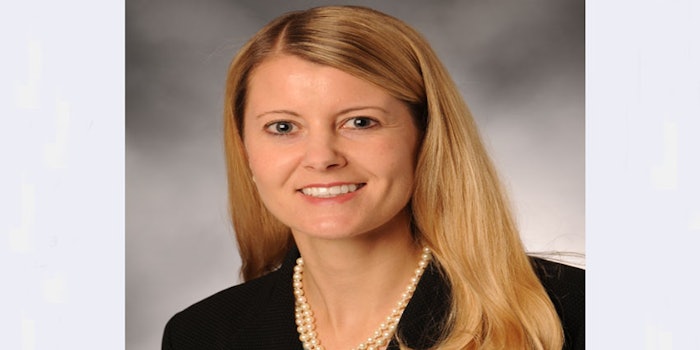 From the American Fuel & Petrochemical Manufacturers, Melissa Hockstad comes well prepared to ACI, ready to accept her new position as president and CEO on January 1, 2017. She will be replacing Ernie Rosenberg, who has accepted an advisor position until January 2018.
Hockstad served as vice president for seven years at the American Fuel & Petrochemical Manufacturers and as vice president of the material suppliers council and vice president of science, technology and regulatory affairs at the Plastics Industry Trade Association.
"The Board of Directors believes that Melissa Hockstad will be a strong, dynamic, and forward-thinking leader for ACI, building upon the wonderful foundation that already exists at the association," said Tom O'Brien, ACI board chair and senior vice president, Performance Chemicals, Sasol. "This strong foundation is because of the terrific work done for many years by Ernie Rosenberg and the amazing staff at ACI."
Hockstad also brings five years of director experience from her time as director for Performance Improvement at the Synthetic Organic Chemical Manufacturers Association. She began her work into the field when she was awarded her B.S. in engineering science from the University of Virginia and an M.S. in materials science and engineering.