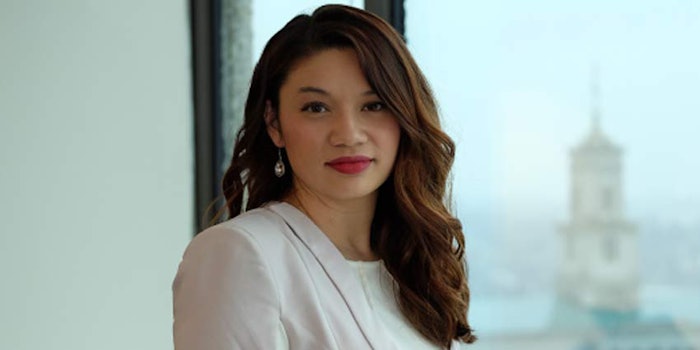 Next week, International Fragrance Association (IFRA) North America will add a new member to its team. Amanda Nguyen will join IFRA North America as the director of government affairs and legal, effective July 25.
Most recently, Nguyen served as an Assistant Attorney General at the Tennessee Office of the Attorney General and Reporter. There, she was involved with multi-state suits and compliance efforts through the National Association of Attorneys General (NAAG), drafting and advocating for legislation, and litigating consumer and regulatory issues. She also spent time at the Kansas Legislative Research Department, which provides nonpartisan research and fiscal analysis to the Kansas Legislature.
"With her unique policy expertise, strong legal background, and passion for fragrance, Amanda will be an effective and energetic advocate for our industry," said Farah Ahmed, president and CEO of IFRA North America. "We are thrilled to welcome her aboard."
In addition to her state government experience, Nguyen worked at the Environmental Law Institute (ELI), where she focused on private governance, voluntary standards, value chain, and green marketing.  
"I am honored to join IFRA North America," said Nguyen. "I look forward to working with IFRA North America members and advocating for meaningful policies on behalf of the industry."