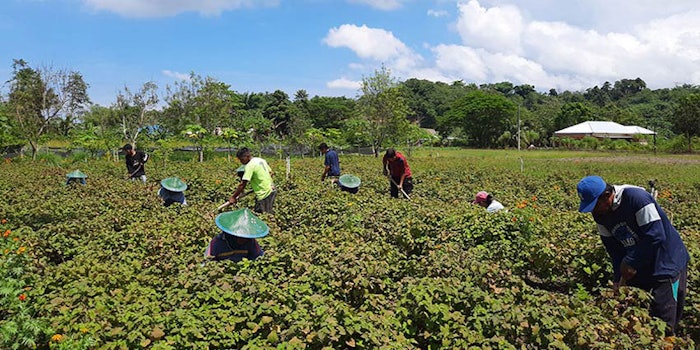 Research from Globe Newswire states that the global green technology and sustainability market size is expected to grow to $41.62 billion by 2028, increasing at a CAGR of 20.3% between 2021 and 2028.
Related: ADM Releases Second Annual List of Global Consumer Trends
Recent years have spurred consumer demand for more sustainable products, sourcing and company transparency. Many companies have strived to meet those demands, starting at the source of their products—the farmers.
Here are some of the most recent headlines of blooming agricultural, farming and sustainability initiatives:
ADM announced that it has been ranked 27th on Fortune's 2021 Change the World list, owing to its utilization of a sustainable food system to create plant-based proteins.

Firmenich has released its annual Environm­ental, Social and Governance (ESG) Report, detailing the group's ESG performance in fiscal year 2021. The group has actively reduces its carbon emissions, prioritized healthy employee working environments and became the first company in the world to achieve full verified Biodiversity Risk Management (ABS).

Kerry has announced details of its sustaina­bility targets to align with the Paris Agreement goal of limiting global temperature increases by 1.​5 degrees Celsius.
Kerry also announced a partnership with Café Femenino, acting as the primary sponsor and extraction partner of the foundation globally. As part of Café Femenino's efforts, local programs help their women farmer members receive payments and payment premiums directly and assume leadership roles.

Symrise has partnered with Freddy Hirsch Nigeria, a manufacturer of spices, ingredients and flavors, to boost food innovation and nutrition in West Africa. This innovative partnership will harness the flavor technology platform to deliver authentic regional and hyperlocal African flavors and ingredients.

Symrise and Van Aroma have announced the expansion of their sustainable patchouli program into Sumatra, the original Indonesian home of patchouli. The program gives Sumatran farmers access to a growing network in the region that includes nearly 600 farmers in Sulawesi.

Symrise Diana Food has announced it has organized and instituted a new training session to target farmers in the French Alps who supply fruits for baby food. With this training, Symrise Diana Food agronomists can show farmers the role soil plays in producing fruits and vegetables that capture all the inherent goodness of their soil for maximum output.

Want to know everything going on in flavor & fragrance? Sign up for P&F+'s newsletter. You can also follow along on Instagram and LinkedIn.