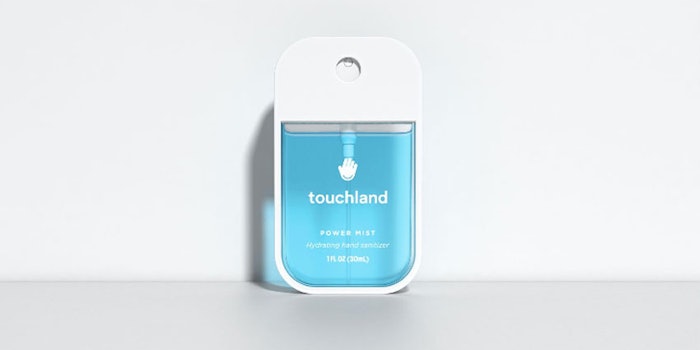 Touchland has announced the relaunch of the Power Mist Moisturizing Hand Sanitizers collection. The line features new versions of the original eight scents, plus five new scents.
Related: Oh.So Launches Mojito Scented Hand Sanitzer
Touchland's new line was created in partnership with Givaudan, while still maintaining its lightweight spray-on application, non-sticky finish and moisturizing ingredients.
The new scents joining the line include Blue Sandalwood, Velvet Peach, Applelicious, Lemon Lime Spritz and Rainwater.
The original Power Mist collection includes Wild Watermelon, Pure Lavender, Frosted Mint, Spiced Vanilla, Aloe You, Citrus Grove, Berry Bliss and Unscented.
Products are vegan, cruelty-free and are free of triclosan, parabens and other harmful ingredients. Touchland Power Mists are available on the company's official website, are coming soon to all the brand's retailers and are priced at $9.
Touchland CEO and founder, Andrea Lisbona, said, "We are thrilled to see Touchland evolve and become a more dominant player in the beauty space, leveraging our distinctive Power Mist to carry the brand into a new era of rebelliousness for touch lovers like us. As we are all learning how to navigate a post-COVID world, our relaunch comes at a time when the desire to touch is higher than ever. We want to empower people to have a good time, without being reckless."