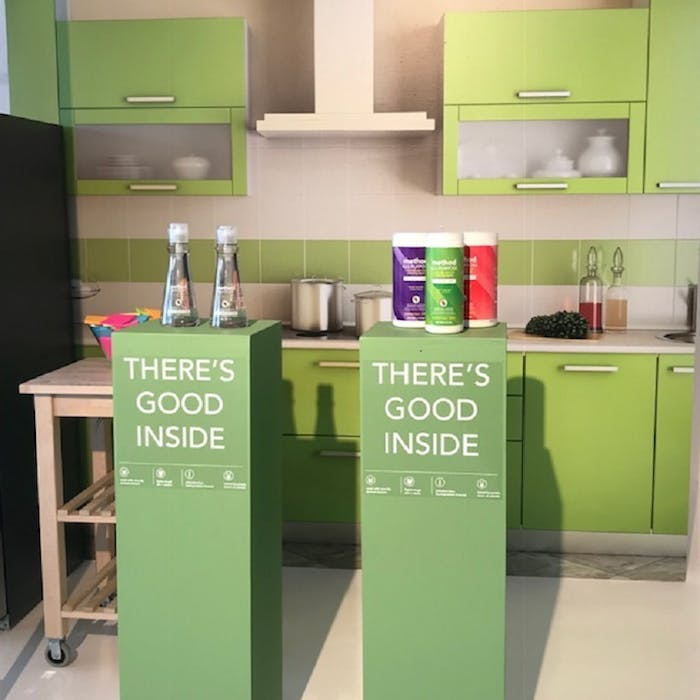 Using her nose and astute knowledge of consumer behaviors, Suzanne McCormick shares with us her thoughts on method's brand development, transparency and her perspective on fragrance design.
"[Our products] are a really cohesive story of ingredients, fragrance, design and great formula."
Along with being the 36th annual Women in Flavors and Fragrance Commerce award recipient, Suzanne McCormick is the senior director of fragrance for method products, where she brings fragrance design to life in the brand's personal care, home care and laundry care lines. Prior to her role, she's worked for Firmenich as a sales executive where she learned more about fragrance design through the company's olfactive training program. 
Recently, method held a pop-up at Jack Studios in New York's Chelsea neighborhood. The clean and open space invited guests to preview the brand's upcoming personal care, home care and laundry care launches. Among some of the products include, the men's care line which features a body wash and bar soap in cedar and cypress scents; while the brand's new dryer sheets boast a compostable paper. 
The event also featured new packaging with a philanthropic purpose. This year, method partnered up with Creative Growth Art Center, an Oakland-based non-profit that provides resources and opportunities for adults with developmental, mental and physical disabilities to produce art in a variety of mediums for artistic development, gallery exhibition and representation. Featuring paintings from four Creative Growth artists, method's limited edition hand and dish soap packaging will be on shelves in Target.