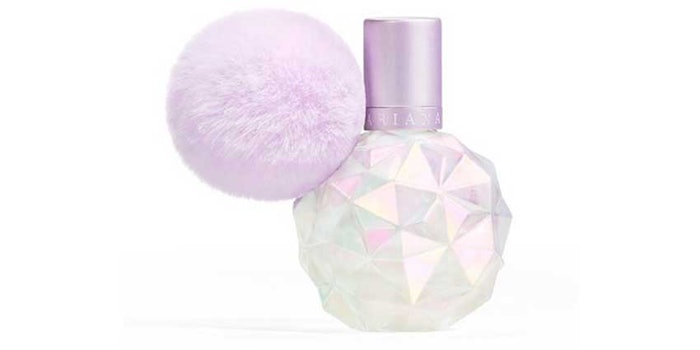 Beauty company brand Luxe Brands has announced that the Ariana Grande fragrance line has exceeded $150 million in retail sales globally.   
Since 2015, Ariana Grande has released four fragrances, which include:
Ari – Ariana Grande's first fragrance includes fruit notes and a base of musk, woods and marshmallow.
Moonlight – A fragrance that includes top notes of black currant and plum, heart notes of marshmallow and peony and a base of sandalwood, black amber and vanilla.
Frankie – Named after Ariana Grande's step-brother, the fragrance includes top notes of pink pepper, apricot and pear, heart notes of orchid and cedar and a base of sandalwood and musk.  
Sweet Like Candy – The most recent release by Ariana Grande includes top notes of berries, Italian bergamot and pear and heart notes of frangipani, jasmine and honeysuckle. The base contains notes of amber, cashmere wood, crème de cassis and marshmallow.
"The Ariana Grande fragrance business continues to defy the trajectory of celebrity fragrances. With Ariana's undeniable status as an international superstar, the success of the Ariana Grande fragrance portfolio is certain to continue to reach new heights," said Joel B. Ronkin, CEO of Luxe Brands.
Currently, Ariana's fragrances are available at retailers like Ulta Beauty, Shoppers Drug Mart, Boots and Douglas.