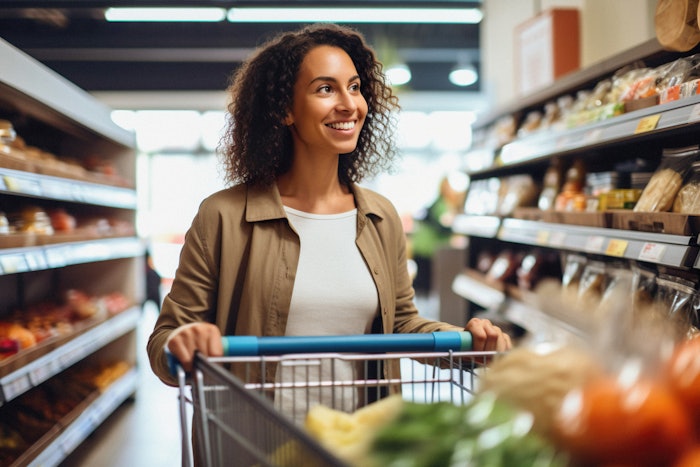 Mintel has released its Global Food & Drink Trends 2024 report.
Forecast
Minimally processed food and drink that increases fruit and vegetable intake will win over consumers. 
Consumers are also concerned about energy costs, which will lead them and retailers to increase their support for long-life, shelf-stable products that reduce the need for refrigeration or freezing.
In addition, consumers are seeking natural nutrition from familiar, less processed sources.
Forty-seven percent of U.S. fruit or vegetable buyers agree that processed products, such as fruit cups and canned tomatoes, is a good substitute for fresh produce.
Forty-seven percent of Thai, 32% of Canadian and 33% of Irish consumers say that food that contributes to their fruit and vegetable intake is an important consideration when grocery shopping.'
Self-care Movement
Food and drink brands that help meet the health needs of consumers aged 40 and over by providing products that address joint health, fuel fitness routines and maintain health sleep patterns is of interest.
The increased availability of information about specific ingredients and their benefits has empowered consumers to build their personalized wellness routines.
In 2024 and beyond, companies can foster relationships and partnerships among family members and individuals with similar passions to help people reconnect and resolve health-related issues.
Evolution
Consumers have an increase desire for less processed and more natural food and drink.
Processed brands can stand out by explaining how their production methods retain the natural ingredient's inherent nutrition. 
The interest in natural ingredients has also increased as consumers consume more plant in their diets.
Consumers are continuing to accept products made with upcycled ingredients.
Current State of Market & Beyond
The COVID-19 pandemic accelerated consumers' desires to find shortcuts to quality food and drink experiences.
Consumers will be more interested in and trusting of emerging technologies that optimize their meals, snacks and drinks. In addition, they are more open to routes that save them time cooking via AI, AR and other technology. However, they do not want the joy of cooking or eating to be sacrificed. 
Forty-three percent of U.S. consumers are interested in shipping in virtual reality storefronts.
Thirty-eight percent of Italian consumers say they would find using augmented reality to enhance the experience of consuming food/drink appealing.
Retailers will need to meet this desire by offering real-time shopping assistance, such as push notifications, personalized alerts and AI that could help consumers find ingredients or products no matter where they are.