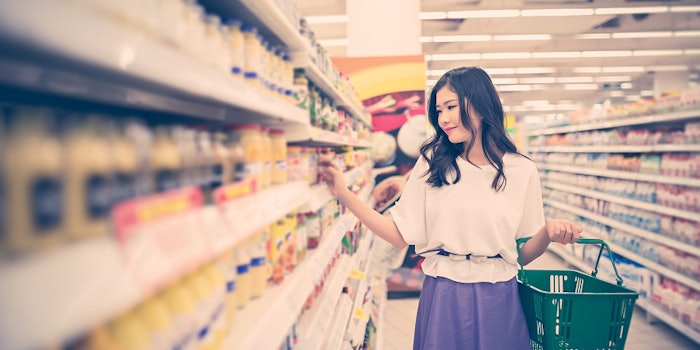 Amid global food and flavor consumer shifts, 7 in 10 Chinese consumers seek out claims and logos on the front of packaged products. 
According to a recent Innova Market Insights report, 88% of Chinese consumers preferred food and beverage products that claimed to be more sustainable and planet-friendly, opposed to 55% in the United States and 52% in the UK. Another area of claims that have seen strong growth is ethical, animal and environmental claims, which saw launches increasing at a CAGR of 54% from 2013-2017. 
"Asian consumers are more aware than ever of the ingredients and claims appearing on labels, particularly those on front of pack," said Lu Ann Williams, director of innovation at Innova Market Insights. "This is predominantly driven by their strong concern for food safety following several food scandals in the region relating to undisclosed contamination."
Yogurts Make a Splash
One segment that has seen particularly strong growth is the Chinese dairy market, which saw annual sales of $40.1 billion in 2016 and is now the second largest market outside of the United States. Among the most popular claims for the segment included products that were organic, contained no preservative and are all natural. Other areas of growth were products with protein, energy and added calcium claims, while digestive/gut health and low-fat claims were used in 12% of dairy launches. 
One of the most popular products in China is yogurt, which is anticipated to overtake milk in terms of annual sales. Though a relatively new product to the country, nutritious claims and yogurt innovation has spurred growth in the region. Across Northern and South East Asian markets, over 60% of respondents said they consumed yogurt due to its associated health benefits. 
"Today's consumer displays a high level of mindfulness about well-being and the environment overall," said Williams. "So, it is no surprise that consumers are becoming increasingly mindful in their food choices, wanting to know what is in their foods in order to make decisions about health, sustainability and ethical issues."