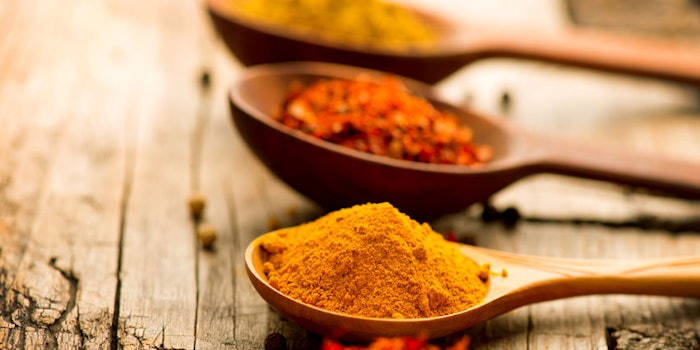 With American palates becoming increasingly adventurous, the hunt for new and exotic flavors can often reach to the ends of the world. Flavor powerhouses, such as the Middle East and Southeast Asia, are often the first place that chefs look for appetizing inspiration. Ranging from sweet and smoky to blaring heat, these are the 12 up-and-coming flavors that should be on your radar.
1. Tiger's Milk
This liquid is made from marinating raw fish in a mixture of citrus juice, salt, pepper, chiles and onion. Traditionally it serves as the marinade in Peruvian ceviche, but it is often enjoyed once the dish has been finished. Keep an eye out for chefs who will play around with tiger's milk in similar seafood dishes or accompanying chorizo.
2. S'Chug
Made from cilantro, garlic, coriander seeds, jalapeño, and olive oil, this condiment from the Mideast is also called s'hug, zhug or shug. No matter what you end up calling it one thing remains, it's hot. With a similarity to chimichurri, s'chug is ideal for adding heat to dishes such as meats, dips or soups.
3. Pequin Peppers
These tiny peppers, native to Mexico, have a sweet and spicy flavor combination that chefs have been using in everything from fresh salsas, to pizza toppings, to soups, and even pickles.
4. Dried Limes
These flavor-packed fruits are used in popular Middle Eastern dishes and are starting to gain popularity here in the U.S. Look for chefs to start harnessing the citrusy zing of dried limes when creating marinades, topping seafood dishes, in a variety of salads and in soups or stews.
5. Shoyu
Shoyu is Japan's sweeter version of soy sauce. Chefs have been playing around with this wheat-based sauce in everything from chicken marinades to seaweed salads. This multipurpose sauce is ideal for poke bowls or as a companion to ramen.
6. Dukkah
This eastern Mediterranean seasoning is traditionally made from an assortment of nuts, seeds and spices. However, there is no set-in-stone recipe that chefs follow. Traditional blends include cumin, nigella seed and coriander, but recently chefs are experimenting with ingredients such as pistachios and almonds as well as marjoram and mint.
7. Sambal
First there was Sriracha, now there is sambal. This emerging sauce from Southeast Asia is made up of diverse ingredients including chile peppers, salts, onion, lime juice, lemongrass, sugar, garlic and oil. Chefs have been using sambal as both a condiment and as an addition to their eclectic dishes.
8. Gochugaru
Hailing from Korea, this red chile powder is being used to add sweet, smoky heat to soups, stews, and side dishes. Chefs have taken their creativity to a whole new level and started using gochugaru as a popcorn topping, as a sauce for chicken wings and in modern takes on the classic kimchi.
9. Sansho
Sansho is a citrusy flavored peppercorn that comes from Japan. This seasoning is usually used to compliment grilled seafood as well as in noodle dishes. Look for it to be used in a variety of ways including chicken wings or in the dips that accompany them.
10. Togarshi
This blend of seven spices is yet another from Japan. The combination of spices often include sansho, citrus peel, sesame seeds, poppy seeds, hemp seeds, ginger, garlic, shiso and nori. With a mixture of spices comes versatility which could be why it so popular with chefs. Togarshi can be found on a variety of different seafood dishes such as tuna or salmon and is even used on snacks such as avocado toast.
11. Turmeric
Known for its vital role in curry, turmeric is finally getting the chance to shine all on its own. With a somewhat sweet and sharp-tasting flavor profile, turmeric is finding its way into salads, vegetable soups and even iced lattes. It is also being recognized for its numerous health benefits.
12. Calabrian Chiles
Yes, Italy has chile peppers too! These sweet and spicy peppers are a fresh take on pizza toppings and in classic pasta dishes. Look for them in non-Italian menu items such as in chicken sandwiches or to spice up seafood dishes.
For the complete article check out Flavor & The Menu.