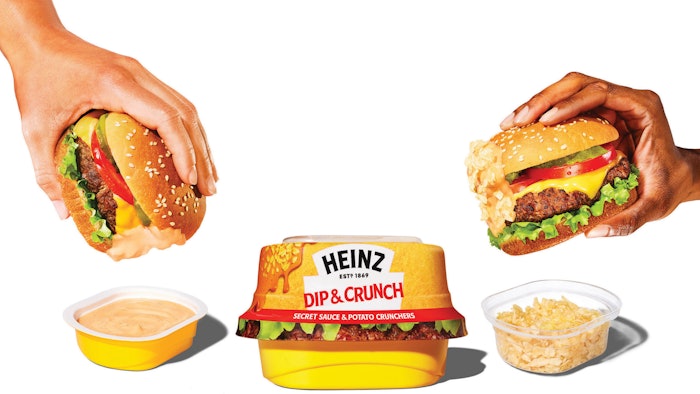 According to IRIa, salty snack sales reached $31.5 billion for the 52 weeks ending April 17, 2022. Within the category, potato chips grabbed $8.9 billion in sales with an increase of 6.2%. Consumers continue to snack, and flavor is a significant driver. Mondele–z's 2021 State of Snacking reportb found that 82% of global consumers say they "look forward to trying new snacks"—including 90% of Millennials—while three-quarters "get excited when they find a new snack to try" (75%). Similarly, according to Frito-Lay's Trend Indexc, 40% of consumers get excited to find a new snack, especially one with a unique flavor while 35% of consumers said innovative flavors are most likely to influence what they select. Furthermore, 44% of respondents of all ages said trying new snack flavors led them to try more foods with those same flavors, while 58% of consumers aged 18-34 claimed to have eaten more foods featuring that flavor they had initially tried in a snack. In addition, tasked to choose one snack element, 42% of consumers stated they would choose flavor combinations such as sweet and spicy, or tangy and salty over familiar, regional flavors (21%), texture (21%), and international flavors (15%). Spicy flavors, new formats and flavorful collaborations are driving innovation in the snack aisle.
Smokin' Hot
Trendincite's Perfumer & Flavorist+d "Forward Thinking: Snack Down," article, which appeared in the November 2021 edition, explored spicy snack flavors and the momentum continues. Jalapeño and hot sauce are popular spicy flavor directions popping up in chips and popcorn. Boulder Canyon added Thin & Crispy Jalapeño flavored potato chips to its line, which is a thinner cut chip cooked in avocado oil that is non-GMO and gluten-free. SkinnyPop introduced Cheddar Jalapeño popcorn as a limited-edition flavor. Like the brand's other products, the popcorn is non-GMO, gluten-free, kosher, preservative-free, peanut-free, tree nut-free and made without artificial ingredients. Pipcorn and hot sauce brand Tabasco have teamed up on the launch of Spicy Cheddar Popcorn and Spicy Cheddar Cheese Balls. The snacks combine Pipcorn's heirloom super corn and real cheddar cheese with the flavor of Tabasco Original Red Sauce.

Footnotes:
awww.snackandbakery.com/articles/99089-state-of-the-industry-2022-chips-continue-to-reign-supreme
bwww.mondelezinternational.com/-/media/Mondelez/stateofsnacking/2021/2021_MDLZ_stateofsnacking_report_GLOBAL_EN.pdf
cwww.prnewswire.com/news-releases/its-whats-on-the-inside-that-counts-frito-lay-summer-trend-index-unveils-shifting-priorities-and-eating-habits-301577492.html
dperfumerflavorist.texterity.com/perfumerflavorist/november_2021/
For the full article, please check out the Perfumer & Flavorist+ November 2022 issue.