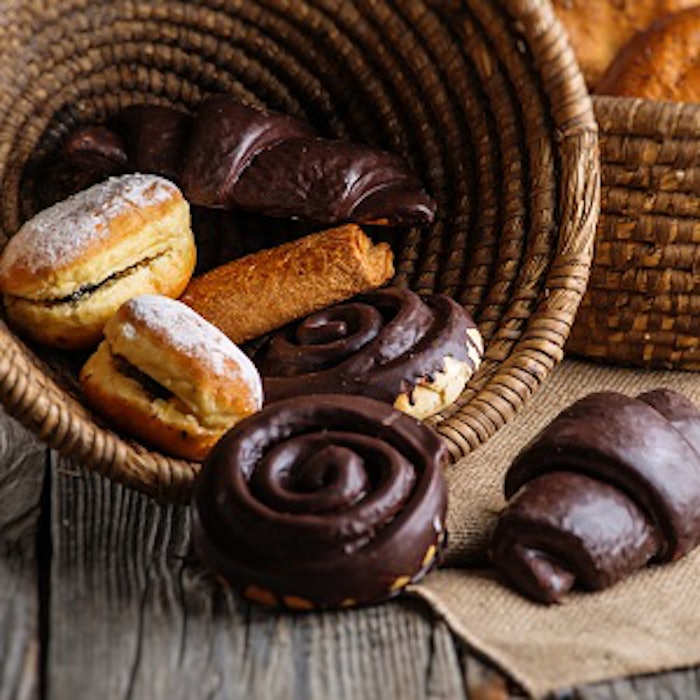 All market information provided herein is sourced from Foodtrending.com, a global food ingredients market intelligence tool. —Editor
Market Perspective
The global market for bakery products, through retail and foodservice channels, has grown to be worth $494 billion, having grown by $109 billion over the past five years. Of this total, sales of bakery products through all retail channels amounts to $383 billion, while the foodservice market is worth $144 billion alone.
Bread and morning goods is by far the largest market, worth $185 billion globally, followed by fresh and frozen cakes and pastries valued at $158 billion. The category of flour, pasta, rice and noodles, which includes added-value rice and noodle products and fresh pasta, is now worth $82 billion globally and expanding rapidly. Finally, global consumer expenditure on all types of cookies has reached $71 billion. 
Flavor Trends
Consumers are becoming more experimental in trying new flavors but also like the reassurance of the familiar. This has created an opportunity for food manufacturers to incorporate new flavors into their existing products.